If you've ever explored our wedding planning tips, you probably already know how strongly we feel that your wedding photographer isn't just another vendor. That being said, we also know that choosing your wedding photographer can seem daunting and overwhelming. But it really doesn't have to be! We've broken it down into 6 simple steps that will take you from choosing your photography style to booking the perfect photographer. Ready? Let's do this!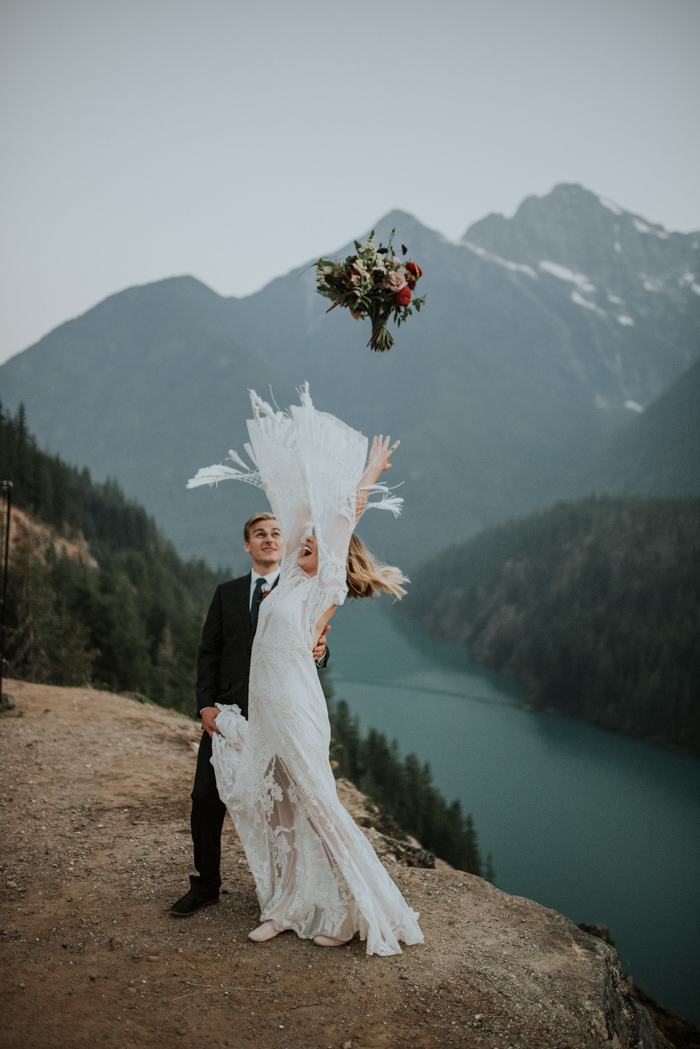 photo by Junebug member Maggie Grace Photography; see more from this elopement inspiration here!
1. CHOOSE YOUR PHOTOGRAPHY STYLE
If you've never thought about your wedding photography style, don't worry, you're not alone! We'd be willing to bet most couples don't realize how many different styles of wedding photography actually exist. But, just like you need to know your wedding style before you can start picking out flowers or decor, you need to know what photography style(s) you love before you can start looking at photographers. We've actually got a handy quiz to determine which wedding photography style is perfect for you!
Wedding Photography Styles (in a nutshell)
Fine Art — Fine art wedding photographers are actively creating art while capturing the story of your day. Every moment has the potential to turn into a photograph that could be a stand-alone piece in an art gallery.
Photojournalistic — The purpose of being a photojournalist is to unobtrusively capture the wedding day as a whole, not just the planned moments. Photojournalism got its start in newspapers, so remember that you won't get the posed shots if you hire a true photojournalist. If you don't like posing or staging, then hiring a photojournalist might be the perfect option for you.
Traditional — A traditional photographer appreciates the staples of a wedding and will capture them for you with art and grace. You can expect a modern take on the posed photos in your grandparents' wedding album. Traditional wedding photographers typically focus on capturing the details that are important to you, including family photos, décor, and other images that you might have on your shot list.
Editorial — If you love the look of photography in magazines like Vogue, GQ, and Harper's Bazaar, then you might like your wedding to be photographed with a similar feel. Editorial allows photographers to shoot creatively and over the top. While you won't find candid moments in this style of photography, everything about the editorial look is dramatic, edgy, and sexy.
Moody and Dark — A moody or VSCO-look means that your photographer edits their photos in such a way as to mimic film imagery (or they might be a hybrid shooter — shooting both film and digital). If you love bright, bold colors and want your photos to look exactly how you remember your wedding day (color-wise), then the moody style may not be for you. However, if you're looking for an artistic, interesting perspective of your wedding day, then this style might be your new obsession.
Adventurous — Think of this style as more of a personality trait rather than a look. If you and your soon-to-be love to travel and explore and are looking for someone who will follow you wherever your wanderlust takes you, then finding a photographer who describes themselves as an adventurer is a must!
One important thing to know is that most photographers don't just shoot one style. In fact, most photographers incorporate all of these styles into their work in some way or other. It makes it more fun for them and more interesting for their clients. So, keep that in mind when you start looking at portfolios!
Ready to find your photography style? Take our quiz: which wedding photography style is perfect for you!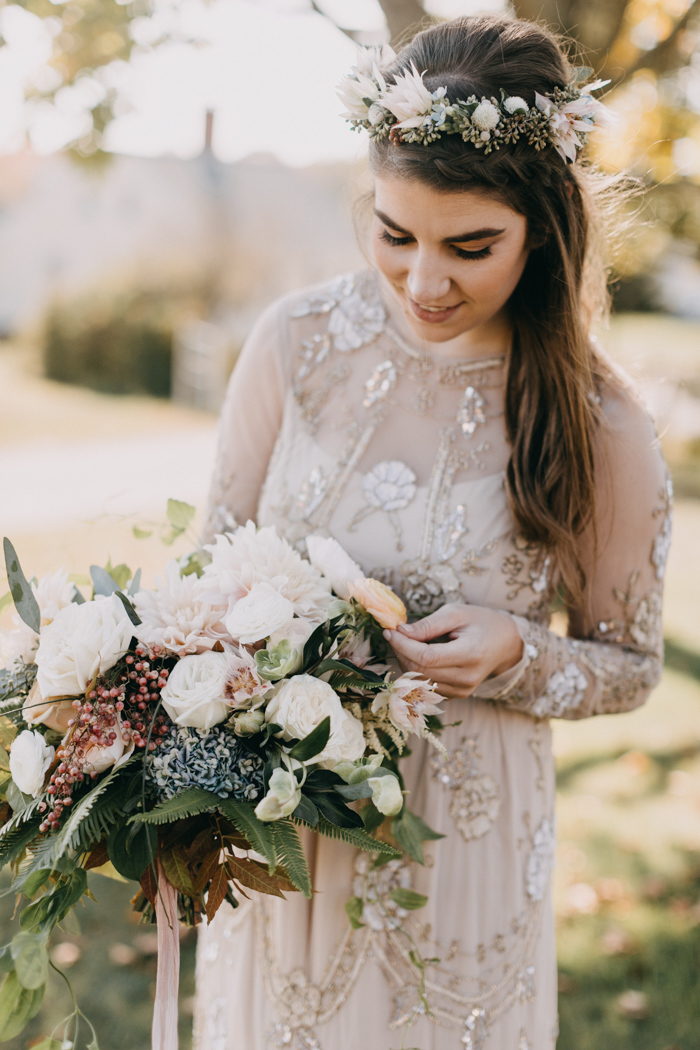 photo by Junebug member Emily Delamater Photography; see more from this wedding here!
2. BROWSE OUR VENDOR DIRECTORY
We've made it our priority to connect couples with artists who can take the wedding photos they've always dreamt of, which is why our wedding vendor directory contains carefully curated lists of the best wedding photographers — and other vendors — all over the world. You can search in your region or, if you're planning a destination wedding, you can search in any region around the world. Within our directory, you can see each photographer's portfolio, get access to their website and social media accounts, and even contact them directly through our portal. We recommend you grab a pen and paper so you can make notes of all your favorite photographers — and reasons you love them so much. Trust us, you'll want notes when it comes time to write some emails!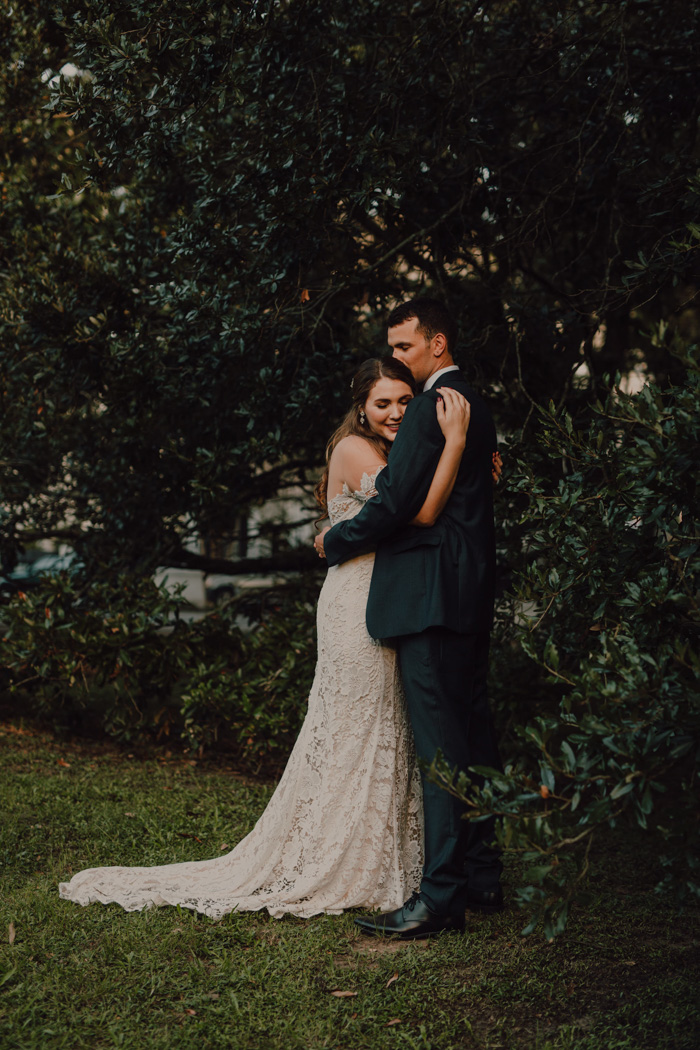 photo by Junebug members Cody & Allison; see more from this wedding here!
3. THOROUGHLY RESEARCH YOUR PROSPECTS
With so many professionals' websites and social media accounts to pore over, it can be tough to know what you're even looking for. The first thing, of course, is that they have a website. If the professional is simply using Facebook for their entire business, that can be a red flag that they may lack experience or professionalism. Once you're on that website, there are a couple of important pages you should browse. The first is their portfolio, which is going to give you a feel of what they believe their best work is. Here you can get an idea of the types of weddings they enjoy producing or capturing, as well as a feel for their overall style. You may notice a consistency in their work, and if it resonates with you, keep them on your list! You may also find that there isn't a common thread through the work you're finding in their portfolio. This may mean that they are versatile and are able to adjust and tailor their work to different clients, or it may mean that they don't yet have a strong sense of what they're best at. If you're interested in seeing more of a certain style, make note of what you liked in their portfolio when you reach out and ask if they have similar work you can take a look at.
The second part of their site you want to peruse is their blog. One of the things you're looking for here is that it has been recently updated, showing that they're actively booking clients and putting out exceptional work. Another thing you should look for is yourself. No, obviously you won't literally be on their blog, but you should look for couples and celebrations that feel like they could be your own. If you're able to see yourself in this professional's work, it's a good chance they're a fit for your wedding.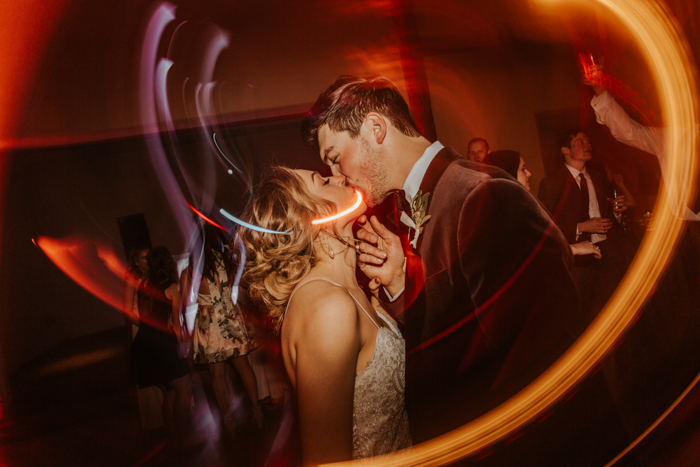 photo by Junebug member John David Weddings; see more from this wedding here!
4. EMAIL YOUR FAVORITE PHOTOGRAPHERS
Once you've found at least five photographers who you would like to contact, it's time to reach out and ask some questions. Keep in mind that this email is the beginning of a relationship with your future wedding photographer, and you're making just as much of a first impression as they will with their response. Don't just blast the same generic email to every photographer you find online. Get to know them, their work, and what you love most about their business. Then tailor each email to the photographers you're genuinely interested in.
With this first email, you'll want to be sure to ask the following questions:
Is your date is available?
What are their latest pricing, packages, and contract information?
Can they provide several references?
You might also want to set up a phone consultation, during which you can ask about their approach to their work, what makes them love shooting weddings, and find out what you can expect from them on your wedding day and throughout your relationship. Photographers know this is a big decision, so don't be afraid to ask as many questions as you need to feel comfortable and well informed!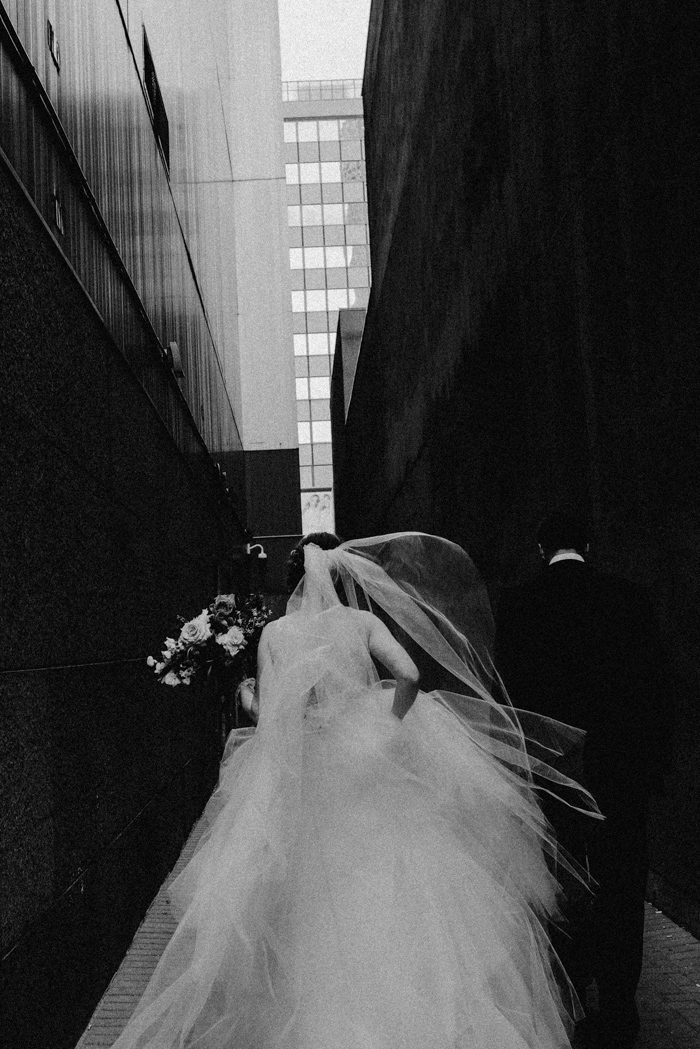 photo by Junebug member FLOFOTO; see more from this wedding here!
5. SET UP IN-PERSON INTERVIEWS
The only way to truly get to know someone is to meet them, which is why in-person interviews are a must when choosing your wedding photographer! What you're really looking for in this interview is how comfortable you feel with the person behind the business. Like with any interview, the vibe you get from the person is just as important as the questions you ask. Would you feel comfortable having this person follow you around with a camera all day? Do you feel confident when this person tells stories about past weddings they've done at your venue? Does this person share a similar design aesthetic?
In addition to bringing some basic questions to the interview, it's a good idea to bring along a mood board with some details you've envisioned for your day. First, you want to know if the professional can execute your vision. Second, you need to know if they can make your dream come true within budget. This one is all about expectations. If the answer is no, either the professional requires more than you can afford in order to bring your ideas to life, or you may need to be more realistic about what can be accomplished within your budget. You'll get a better sense of which is the case after meeting with multiple vendors!
Need some help coming up with questions? We've got a whole list of what to ask your potential wedding photographer (and what not to ask) that you can use in all your interviews.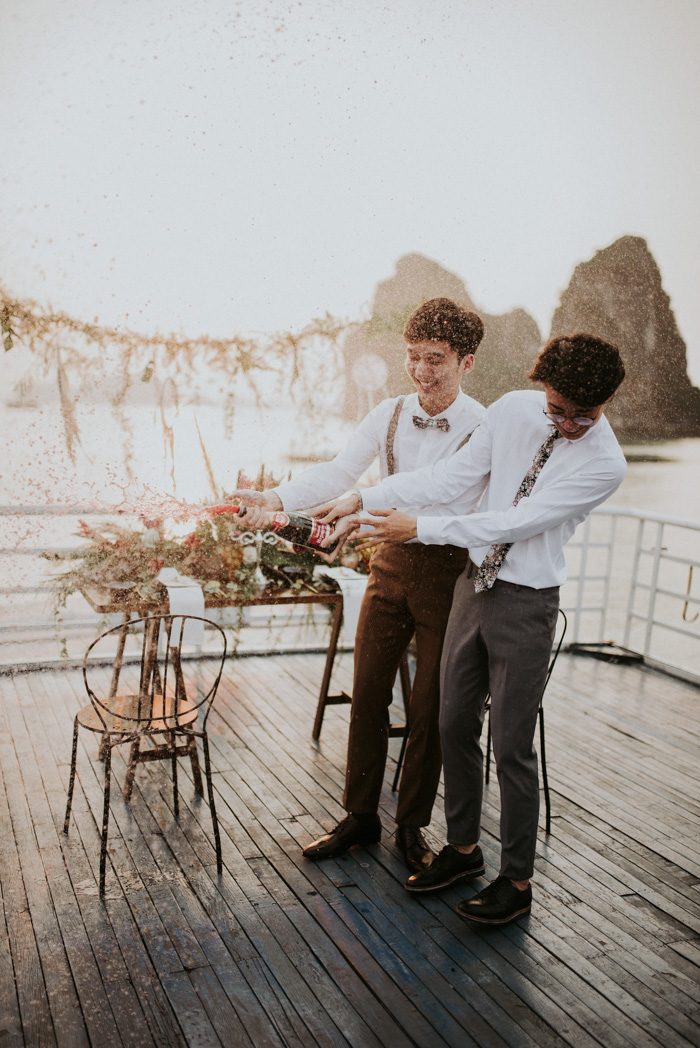 photo by Junebug member Phan Tien Photography; see more from this elopement here!
6. TRUST YOUR GUT
You've done your research, you've narrowed down the choices, you've laid out your pro/con lists…now it's time to trust your gut and make a decision. Which photographer made you feel the most comfortable during your in-person interview? Which photographer can you see blending in seamlessly with you and your guests on the big day? As long as your short list includes credible professional photographers who align with your vision and fit into your budget, you can't go wrong. Go with your gut.
Ready to start thinking about the rest of your dream team? Here's everything you need to know about hiring your wedding vendors!