If you've been searching for the best places to shop for plus size bridesmaids dresses, look no further! We've rounded up our favorite retailers offering plus size bridesmaids dresses in a variety of gorgeous styles from boho to glam and with a range of price points so you can find the perfect dress for your body and your budget.
ADRIANNA PAPELL
Size Range: Select styles up to 24W
Price Range: $150-$379
Why We Love Them: All that glitters really is gold when it comes to Adrianna Papell! Adrianna Papell bridesmaids dresses are known for stunning sequins and beading, making them perfect for glam weddings. Plus, these sparkling gowns are extremely figure flattering so you're sure to feel like a million bucks (and look like it too!).
Adrianna Papell Floral Beaded Godet Gown with Sheer Short Sleeves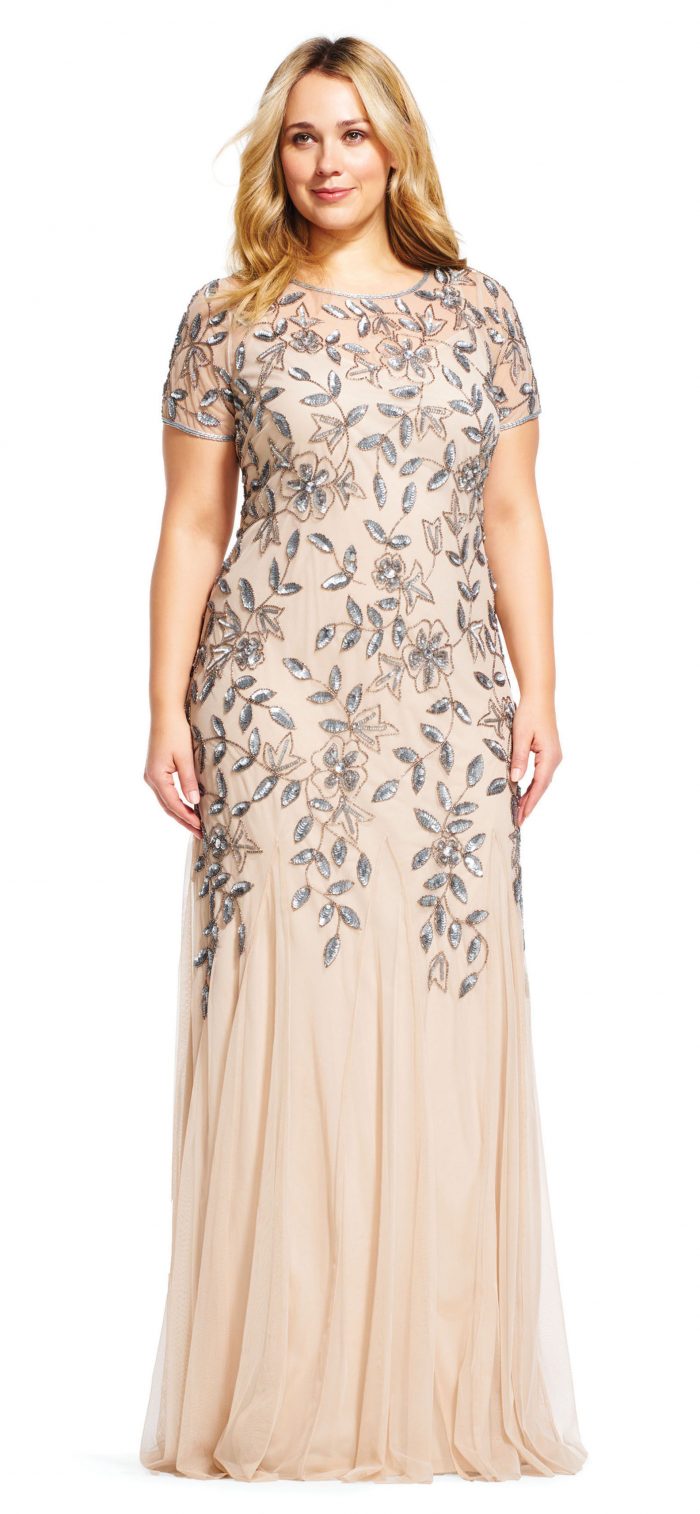 Adrianna Papell Scoop Back Sequin Gown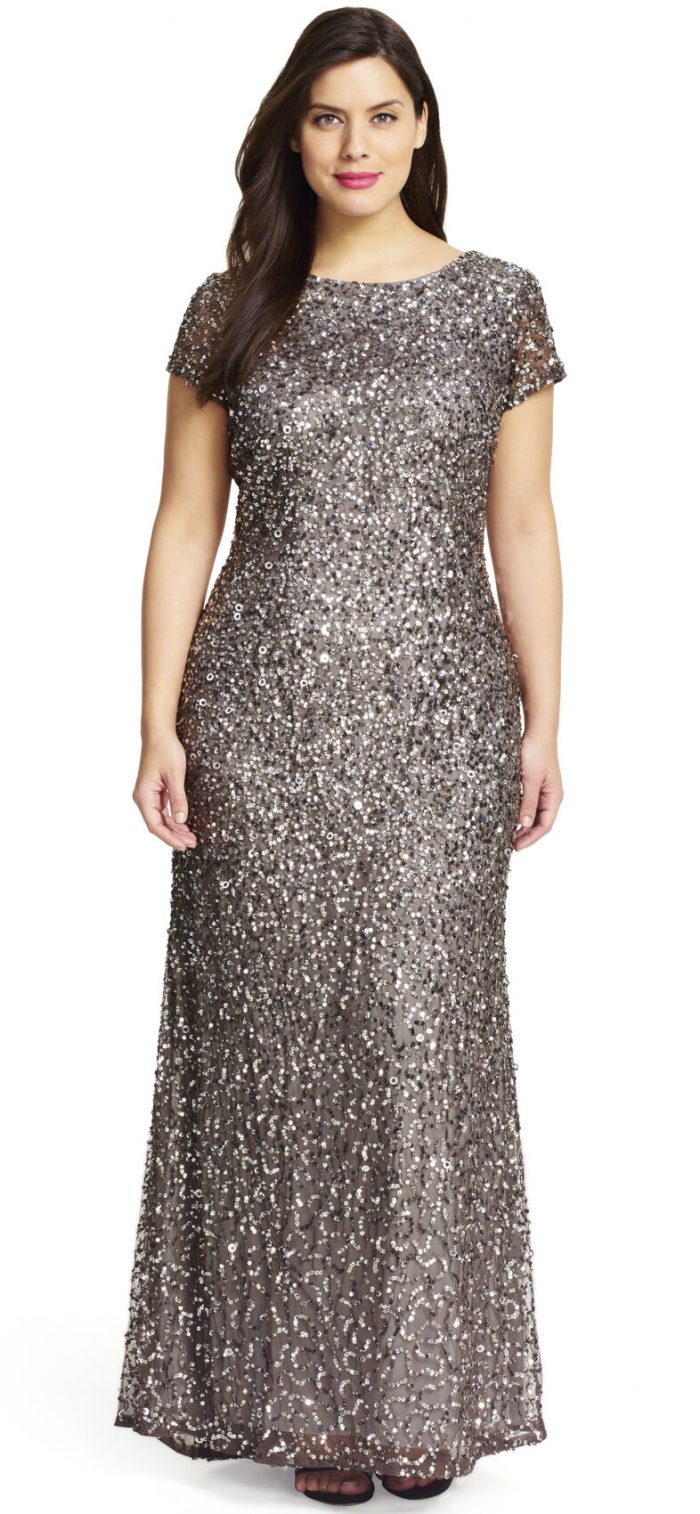 Adrianna Papell Sequin Beaded Cocktail Dress with Flutter Sleeves and Scallop Trim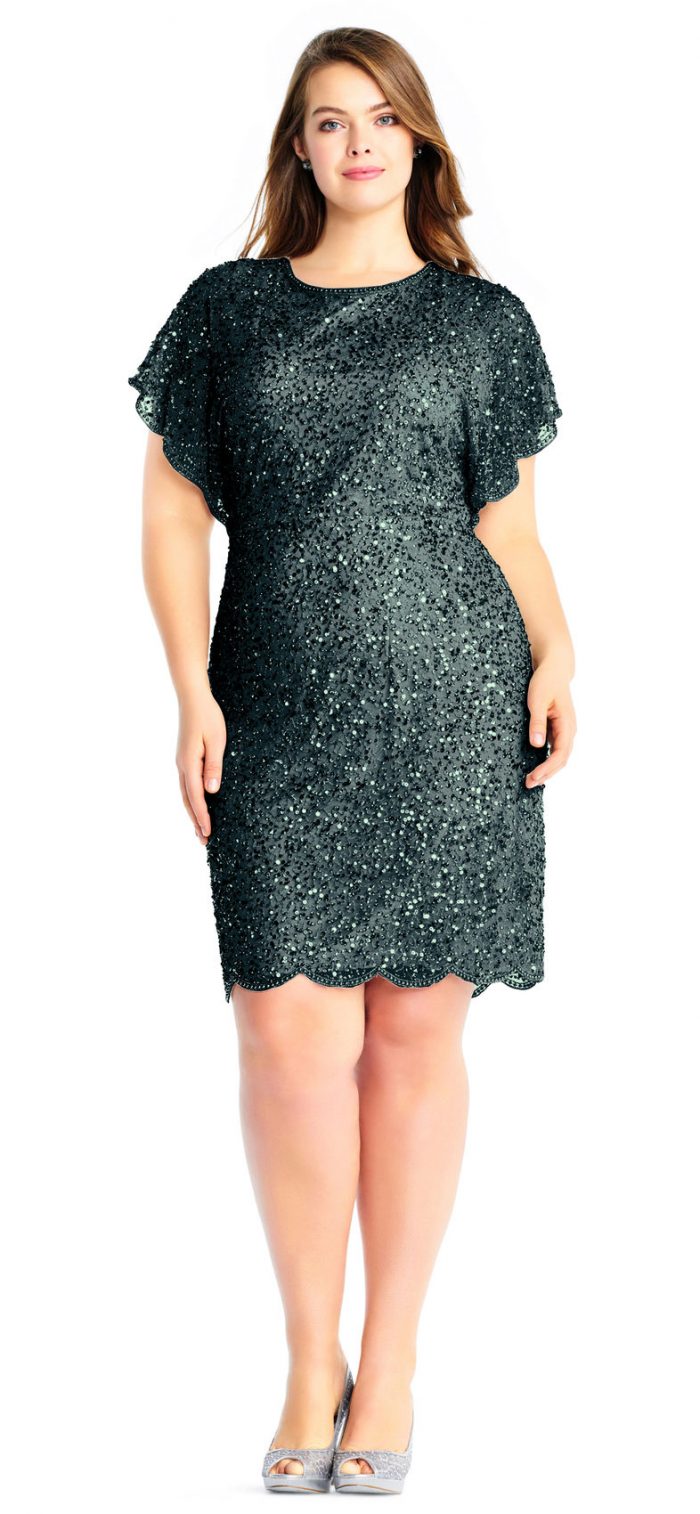 Adrianna Papell Art Deco Blouson Beaded Gown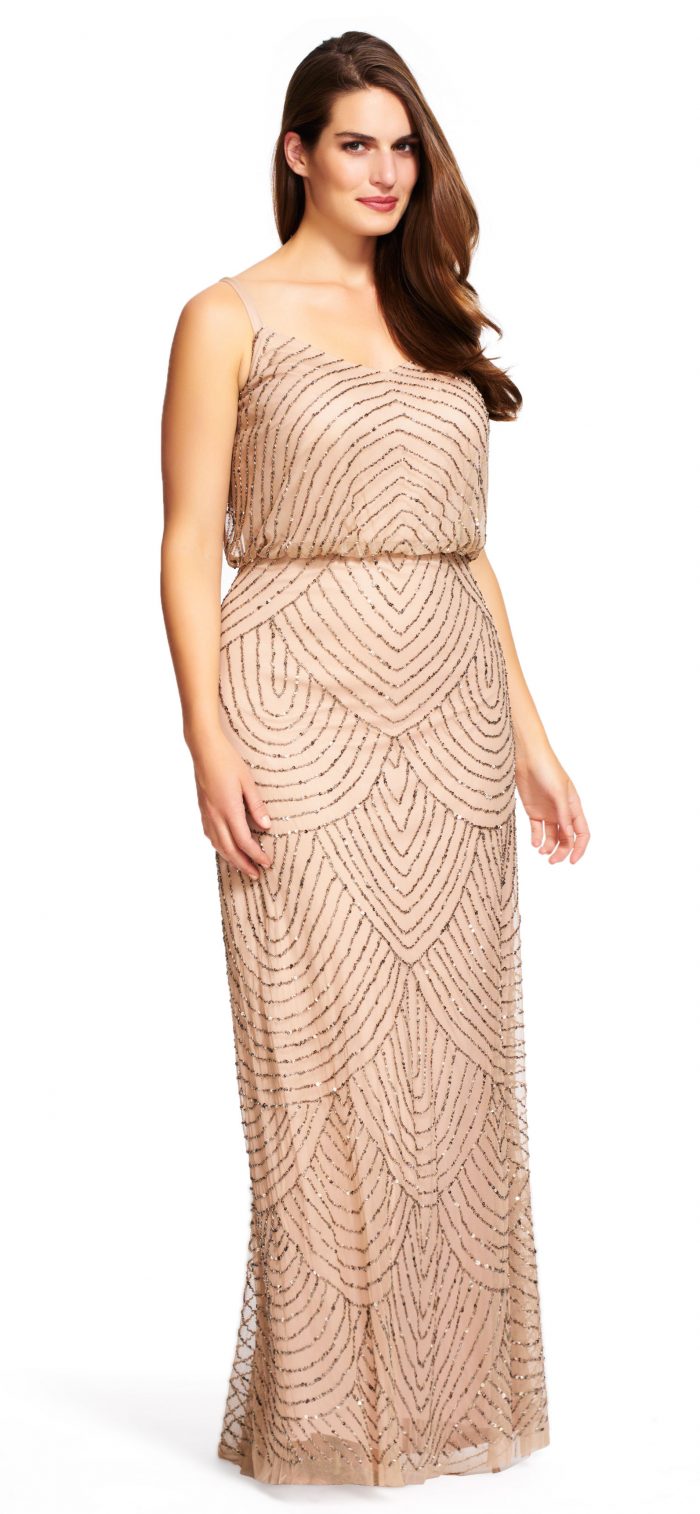 ASOS
Size Range: Select styles up to 28
Price Range: $35-$280
Why We Love Them: ASOS Curve is one of our favorite spots for plus size fashion and their bridesmaids options are no exception! These romantic plus size dresses are perfect for any wedding with mismatched bridesmaids styles and you're sure to stand out in one of ASOS' embroidered, tulle, lace, or sequin looks.
ASOS DESIGN Curve Pretty Embroidered Floral and Sequin Mesh Maxi Dress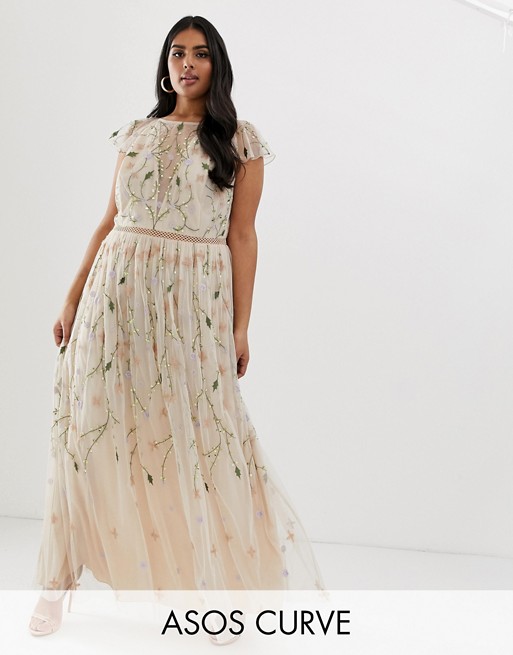 Maya Plus Bridesmaid Long Sleeve Maxi Tulle Dress with Tonal Delicate Sequins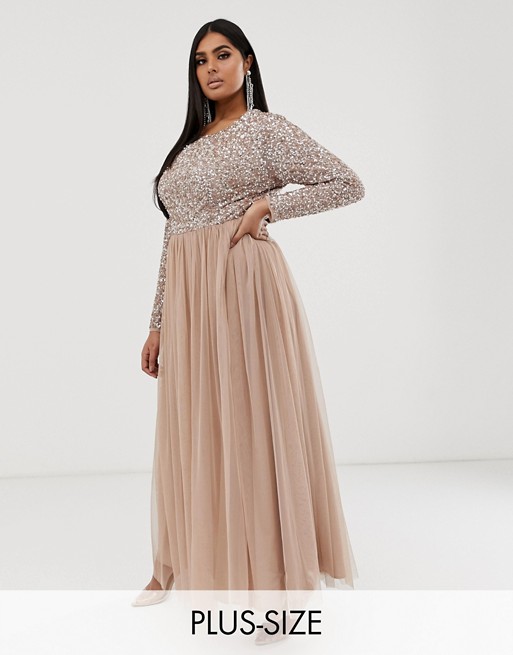 Maya Plus Bridesmaid Bardot Maxi Tulle Dress with Tonal Delicate Sequins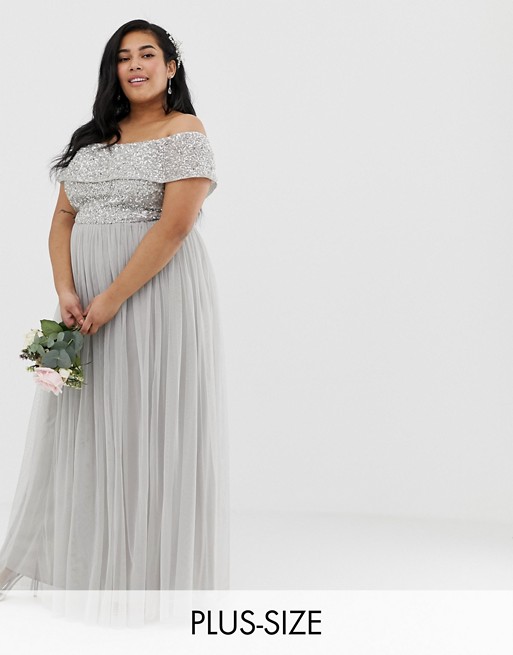 ASOS DESIGN Curve Bridesmaid Pleated Bodice Maxi Dress with Flutter Sleeve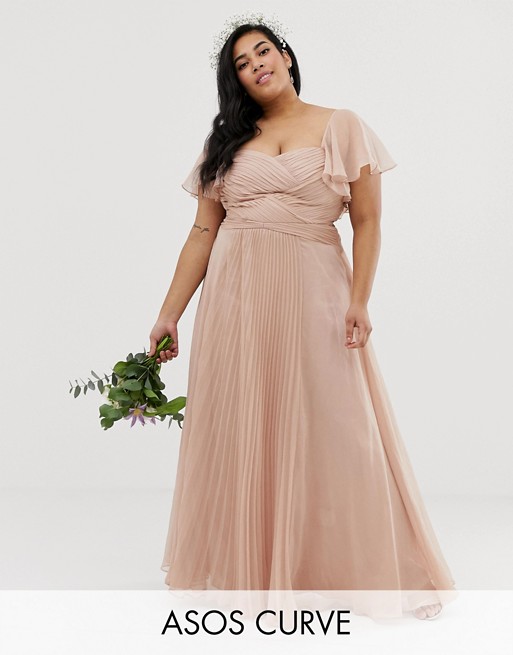 AZAZIE
Size Range: Up to 30 with custom sizing available
Price Range: $59-$169
Why We Love Them: With Azazie's bridesmaids dresses, it's all about getting exactly what you want down to the precise color and measurement you're looking for! Azazie offers free custom sizing based on your measurements as well as one of the largest selections of colors for their hundreds (literally!) of styles. As if that weren't a good enough reason, nearly all of Azazie's dresses come with pockets (!!!) and a built-in bra, making you as comfortable as possible on your bestie's big day!
Azazie Demi Dress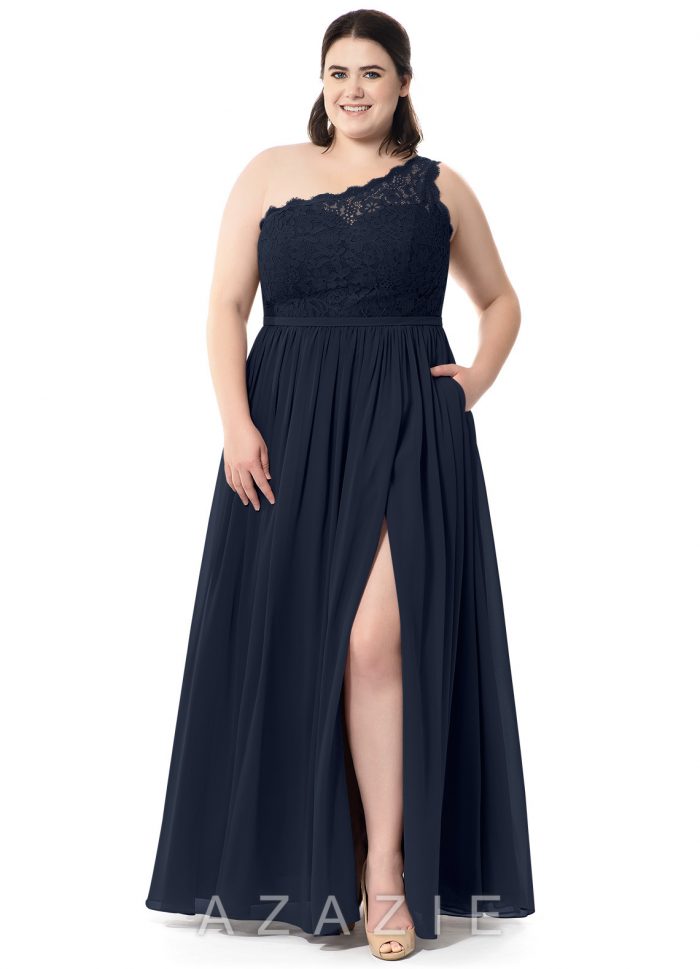 Azazie Kayleigh Dress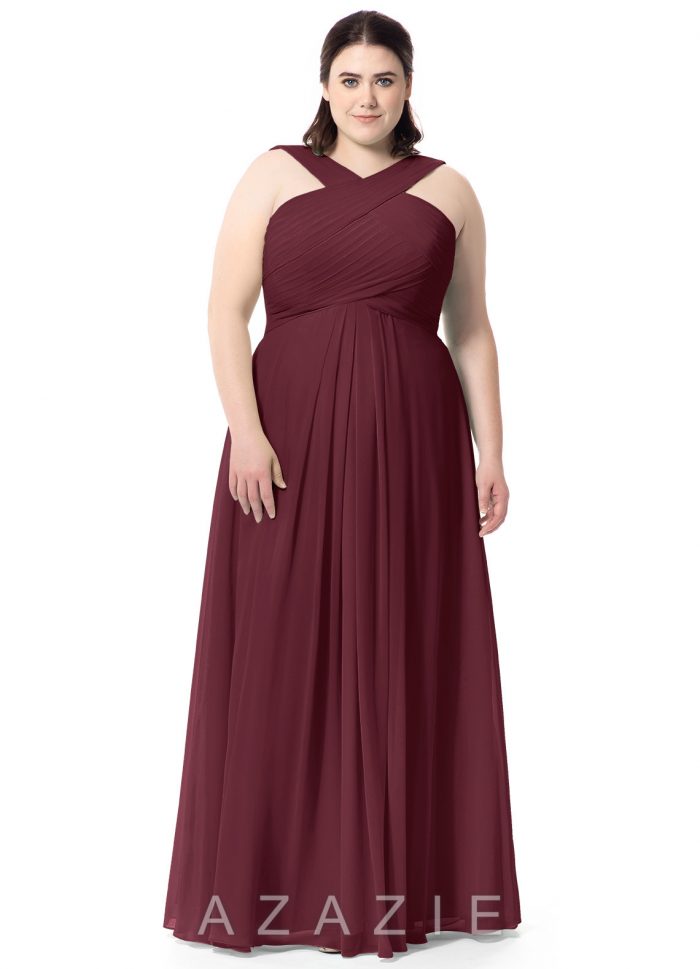 Azazie Dakota Dress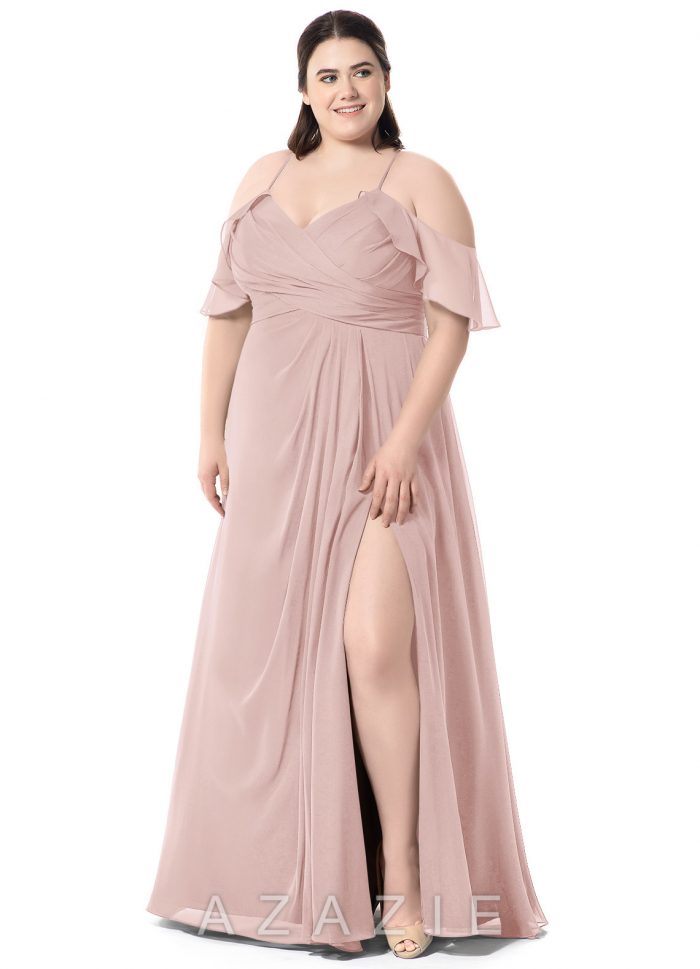 Azazie Pamela Dress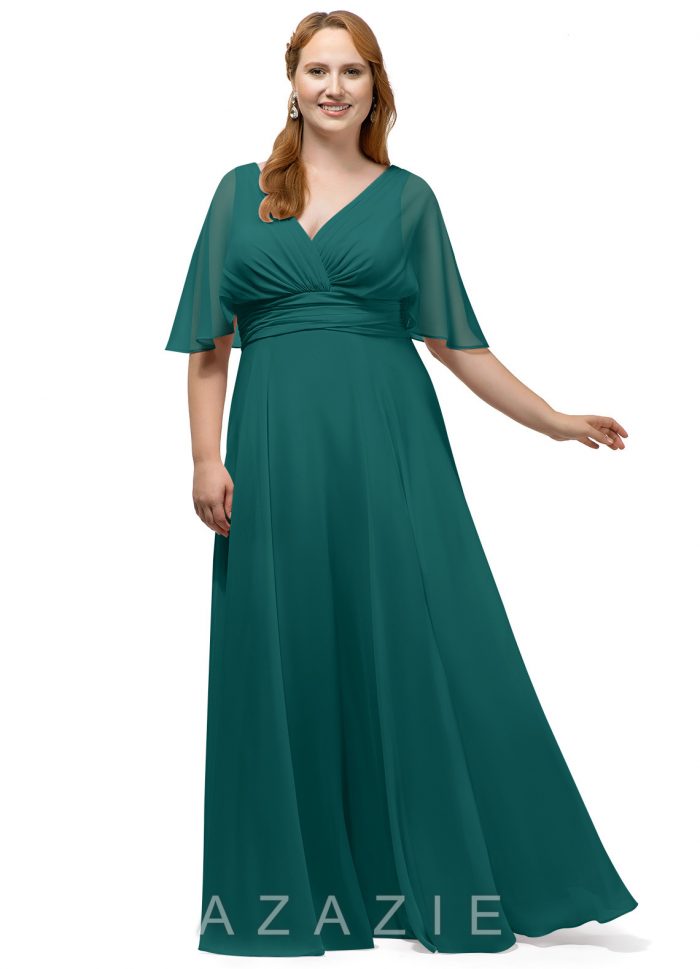 BHLDN
Size Range: Select styles up to 26
Price Range: $198-$310
Why We Love Them: BHLDN's extended sizes bridesmaids dresses are exactly what you've come to expect from Anthropologie's popular wedding brand: dazzling romance, feminine flattery, and stunning quality. BHLDN offers many of their most-loved bridesmaids dresses in plus size, meaning the whole bridal party can match without frustration of a limited size range leaving anyone out.
BHLDN Jones Dress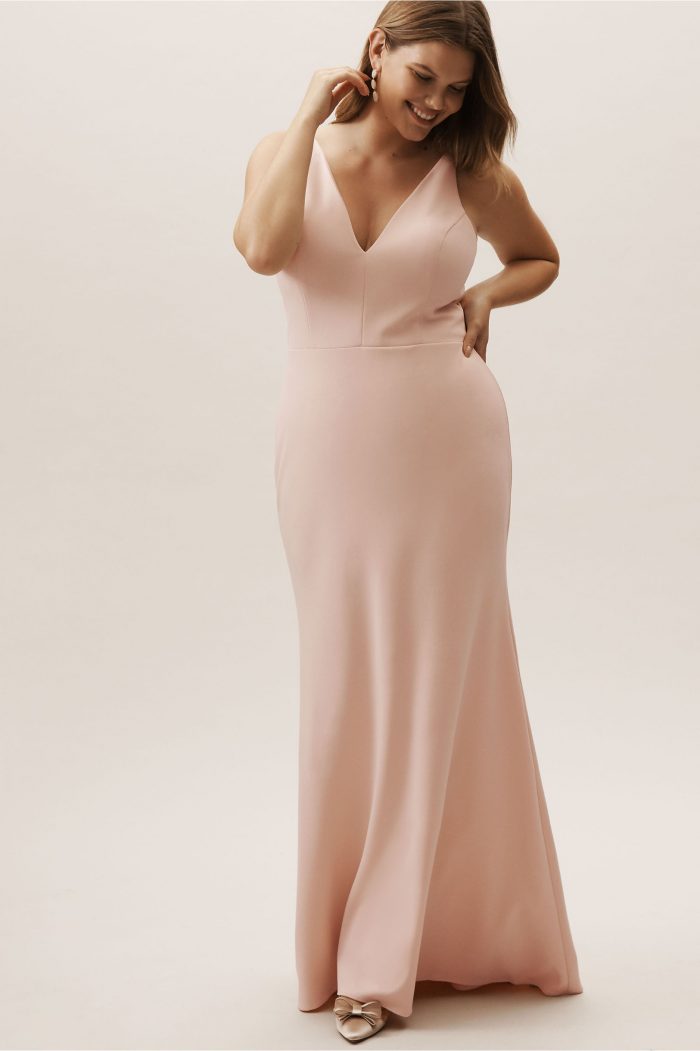 BHLDN Inesse Dress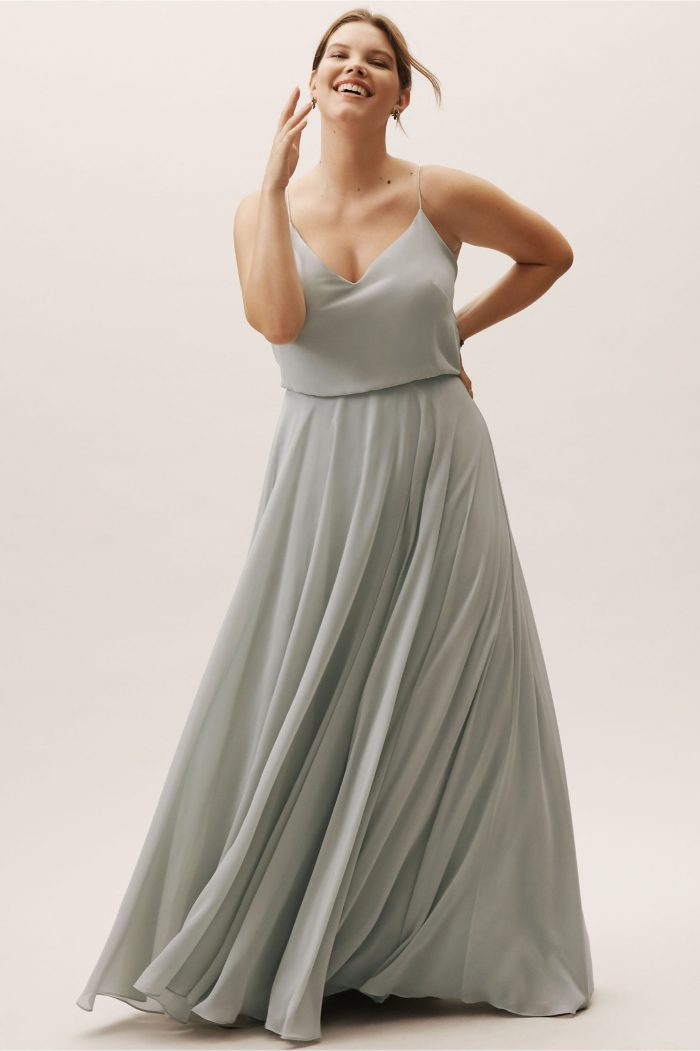 BHLDN Madison Dress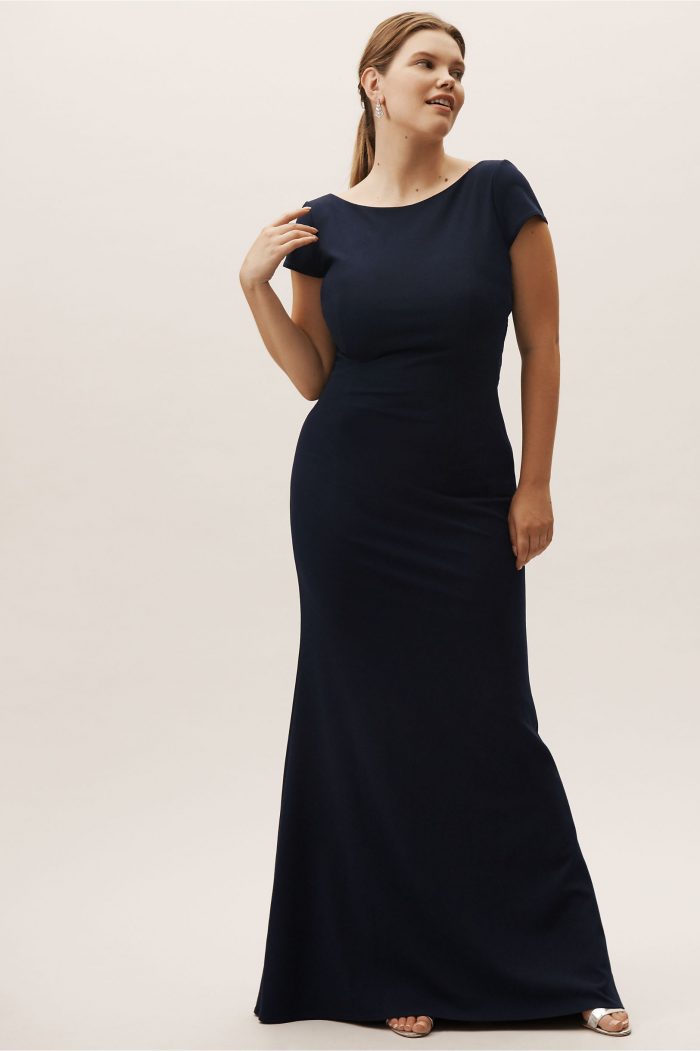 BHLDN Avery Dress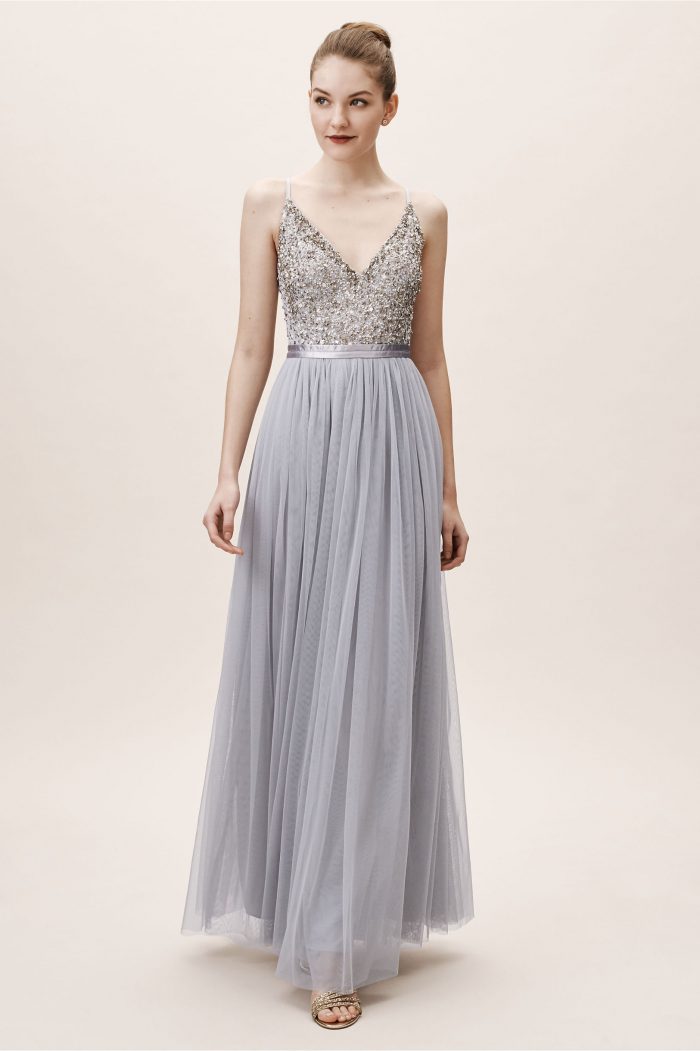 DESSY
Size Range: Up to 30W
Price Range: $119-$326
Why We Love Them: Dessy is one of our favorite resources for bridesmaids dress shopping because they really do have it all: popular designers like Alfred Sung, Jenny Packham, and Bella Bridesmaids, a size range from 00-30W, plus beautiful dresses in literally any style you're looking for.
After Six Bridesmaid Style 1502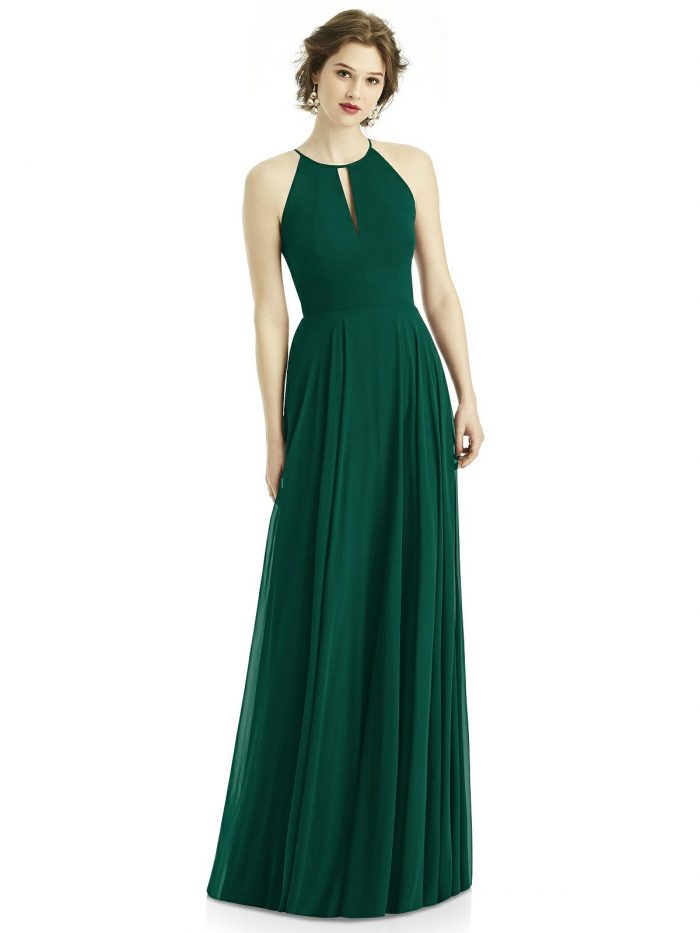 Studio Design Bridesmaid Dress Style 4525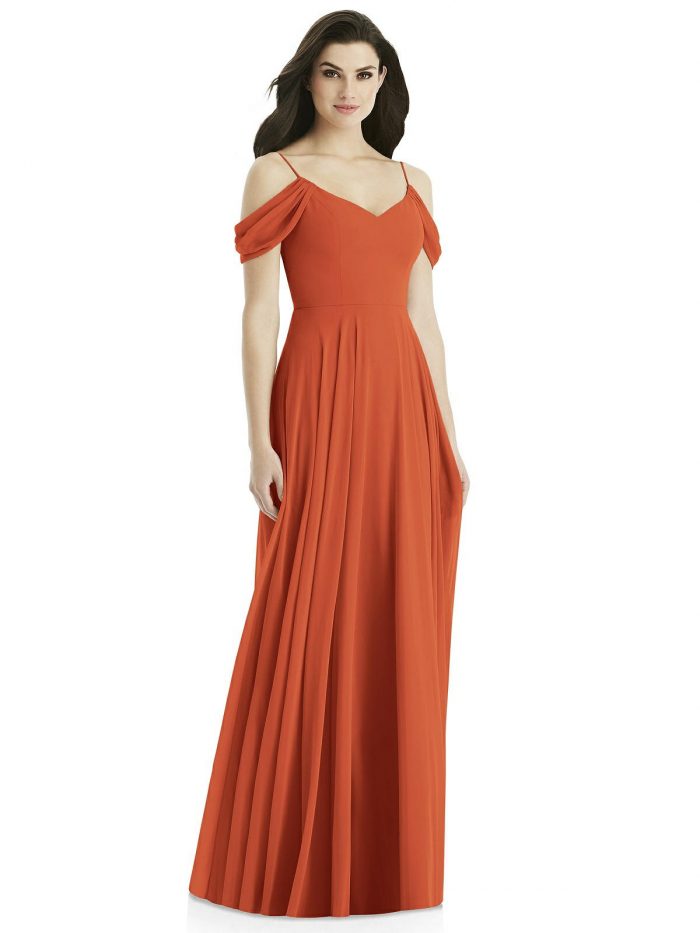 After Six Shimmer Bridesmaid Dress Style 6778LS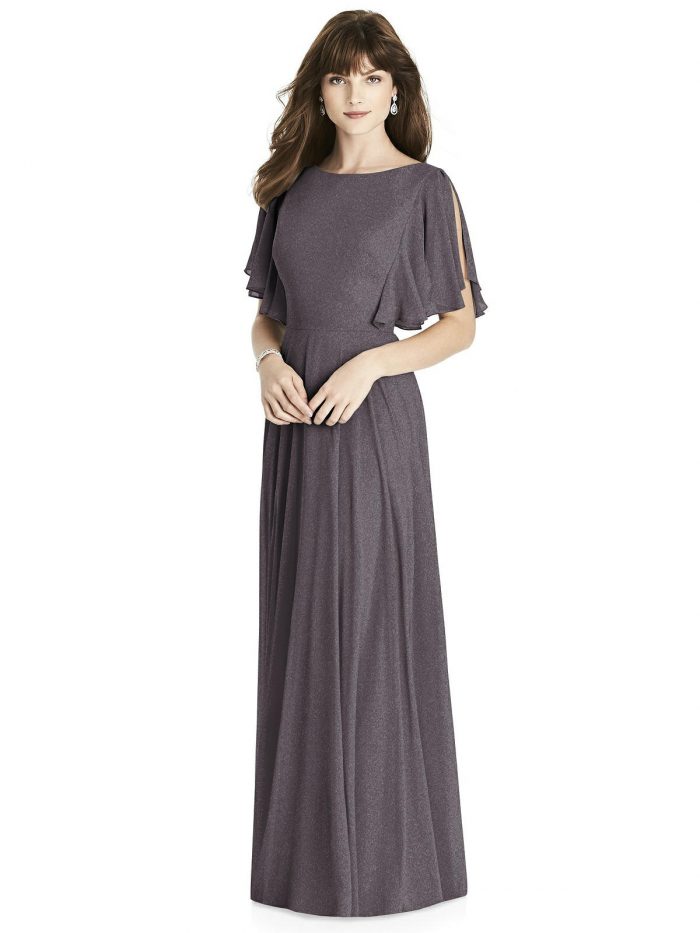 Jenny Packham Bridesmaid Dress Style JP1006LS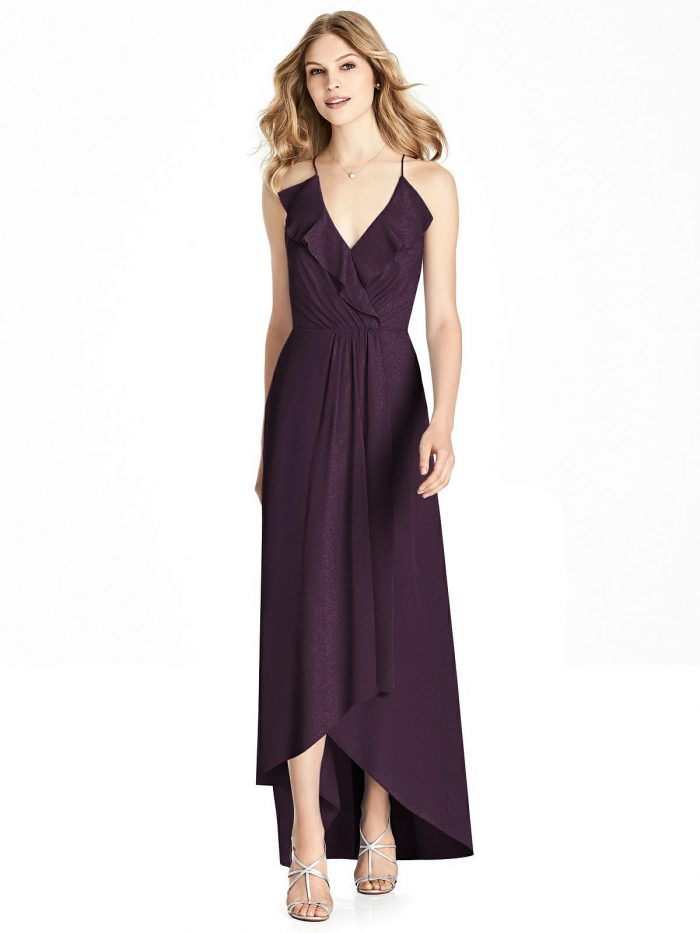 JENNY YOO
Size Range: Made-to-Order up to 24, select styles up to 32
Price Range: $200-$325
Why We Love Them: We've shared our love of Jenny Yoo's bridesmaids dresses before – but did you know they offer all of their styles made-to-order up to a size 24? This makes Jenny Yoo a great option for matching bridesmaids feeling beautiful at any size!
Jenny Yoo Mila Dress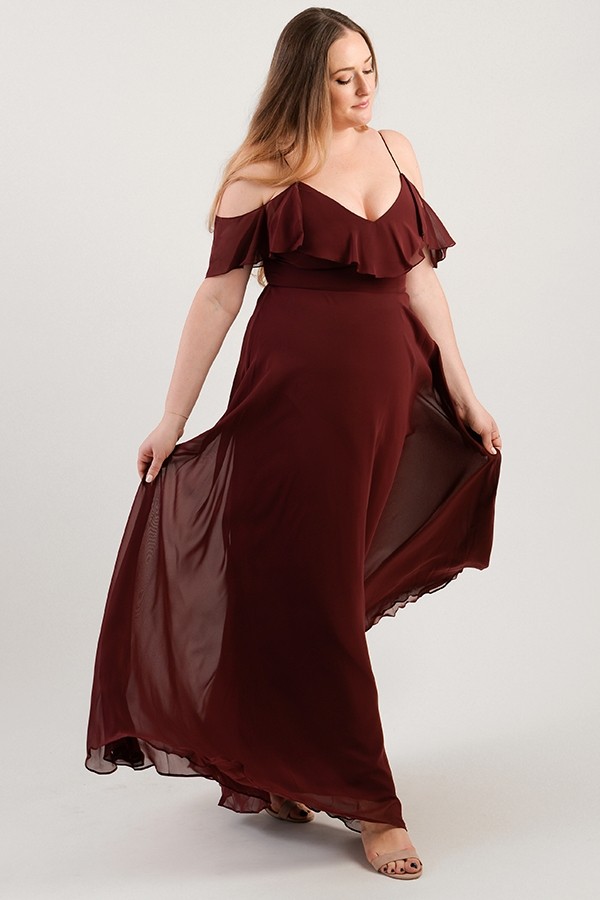 Jenny Yoo Elizabeth Dress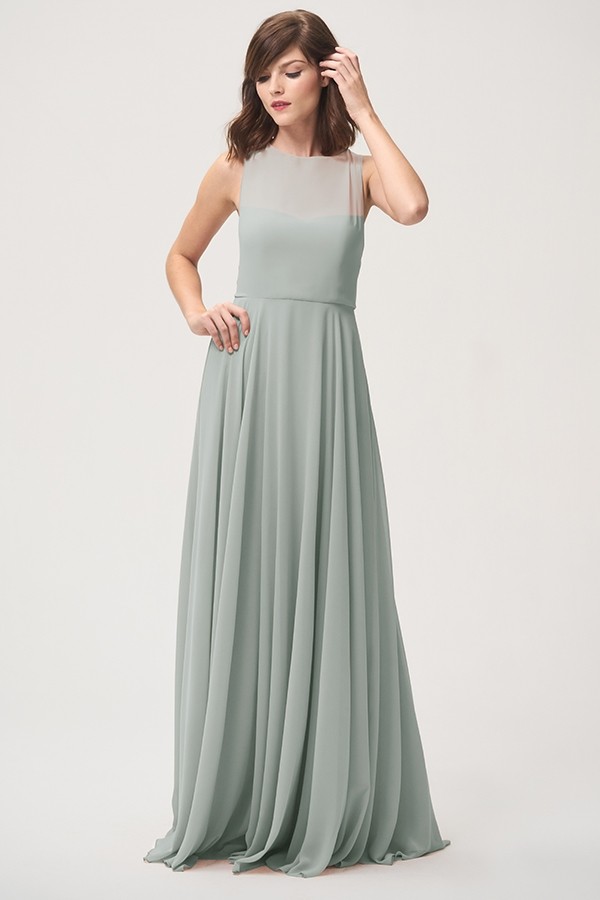 Jenny Yoo Faye Dress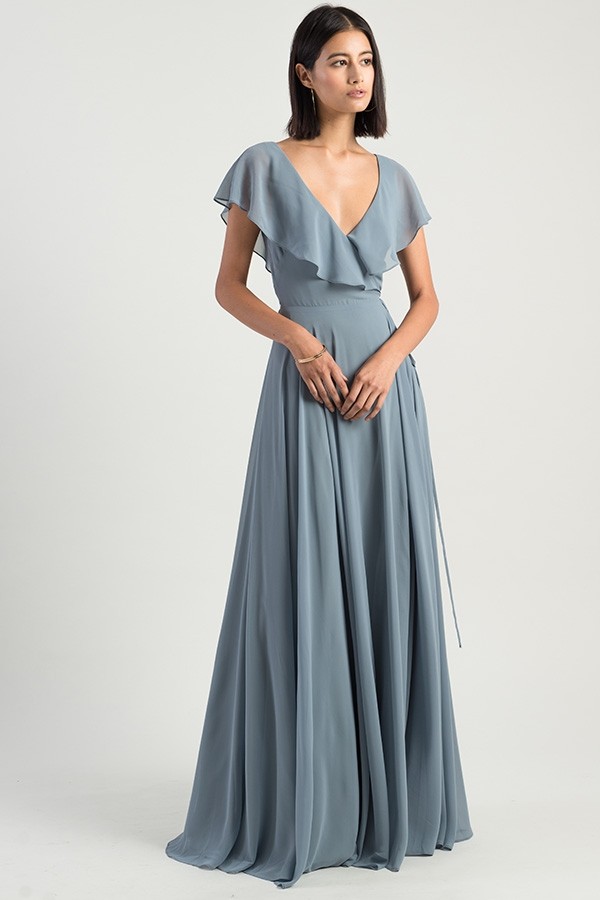 Jenny Yoo Farrah Dress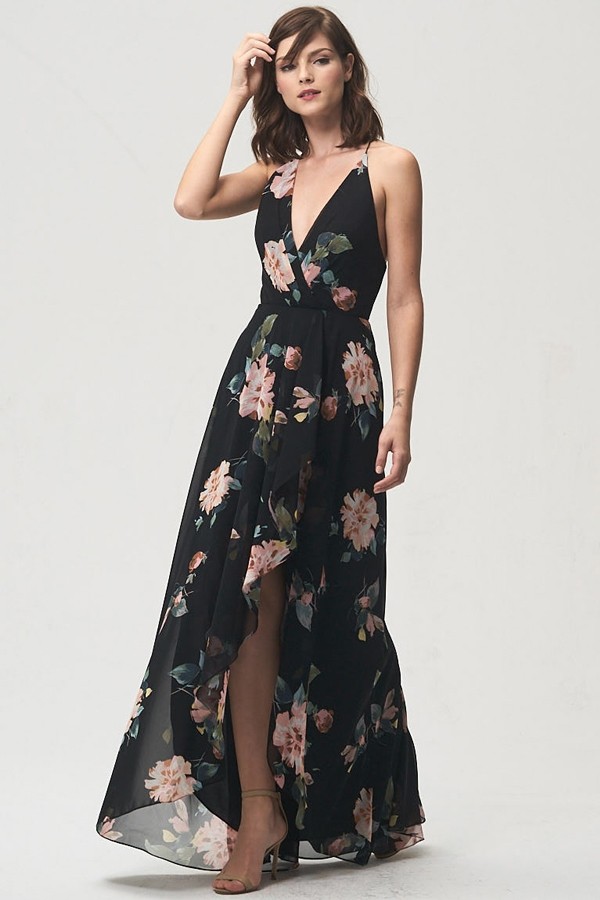 MODCLOTH
Size Range: Up to 4X
Price Range: $50-$200
Why We Love Them: Just like you've come to expect from their usual offerings, ModCloth's bridesmaids dresses are vintage-inspired, super flattering, and absolutely a blast to wear! ModCloth bridesmaids dresses are great for more casual weddings, as we especially love their shorter-length styles. ModCloth also happens to be one of the most affordable options on our list with dresses available for under $200.
ModCloth As Ruffles Ripple Maxi Dress in Navy
ModCloth Polish Aplenty Fit and Flare Dress
ModCloth Chi Chi London Exquisite Elegance Lace Dress in Midnight
ModCloth Keener Postures A-Line Dress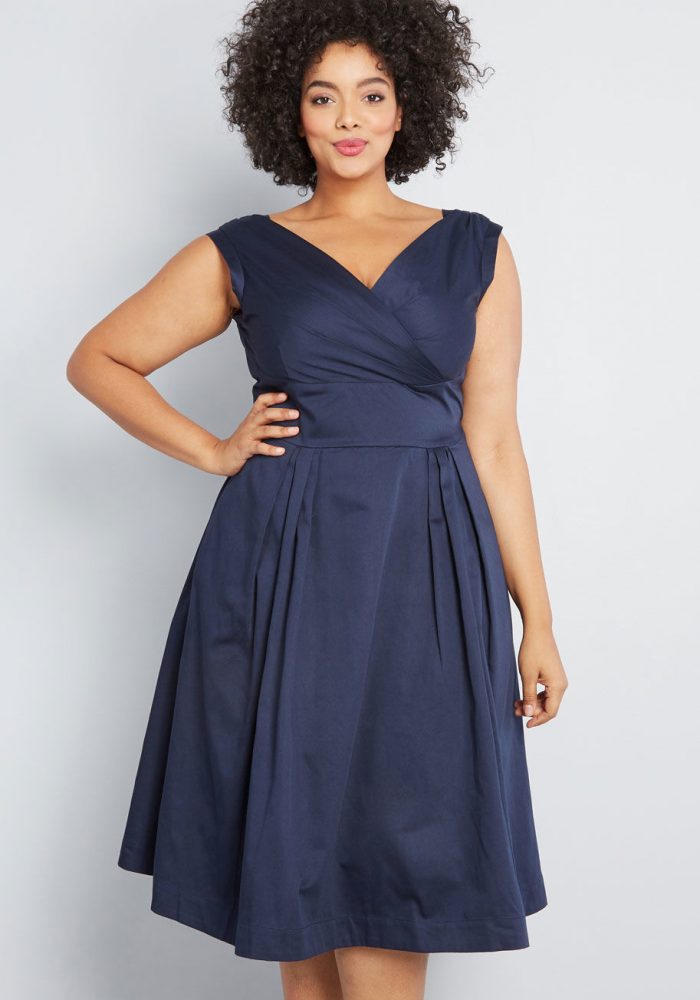 NORDSTROM
Size Range: Select styles up to 24W
Price Range: $119-$598
Why We Love Them: Nordstrom's plus size dress selection is more vast than most retailers, making them a great place to shop for your bridesmaids dress. When shopping Nordstrom's dresses, filter your search by formal, party & cocktail, and bridesmaids to see a variety of options in your size for different wedding styles. Convenience is another plus when shopping with Nordstrom, as they provide free shipping, have stores all around the U.S. and Canada as well as international shipping, and offer in-store alterations.
JS Collections Embroidered Bodice Evening Dress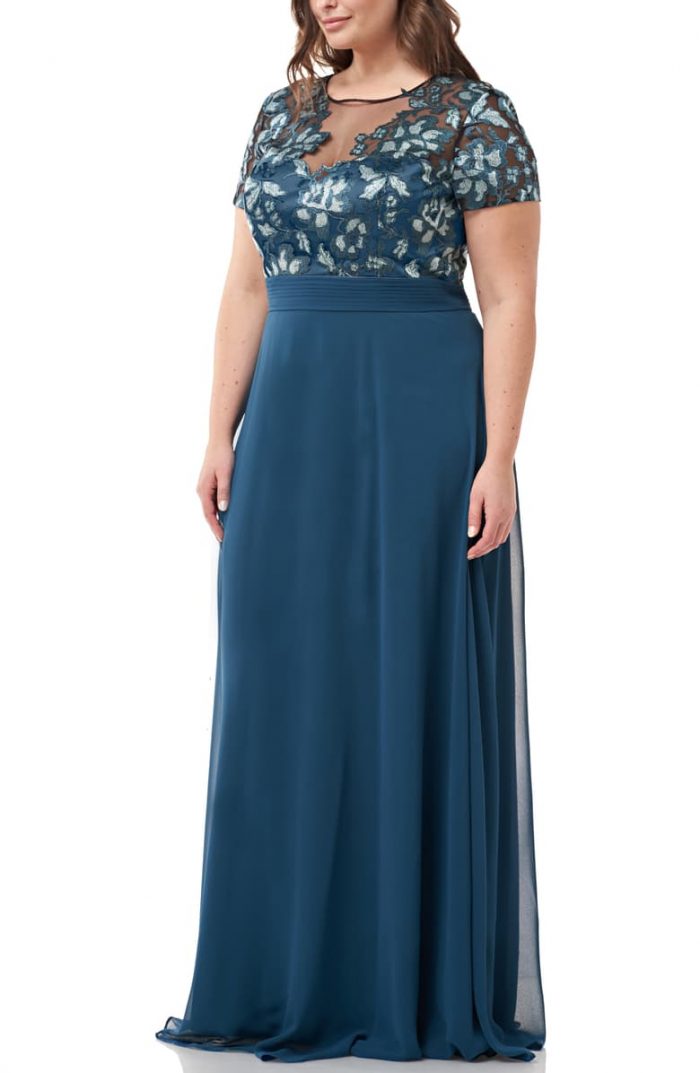 Dress the Population Sandra Plunge Sequin Gown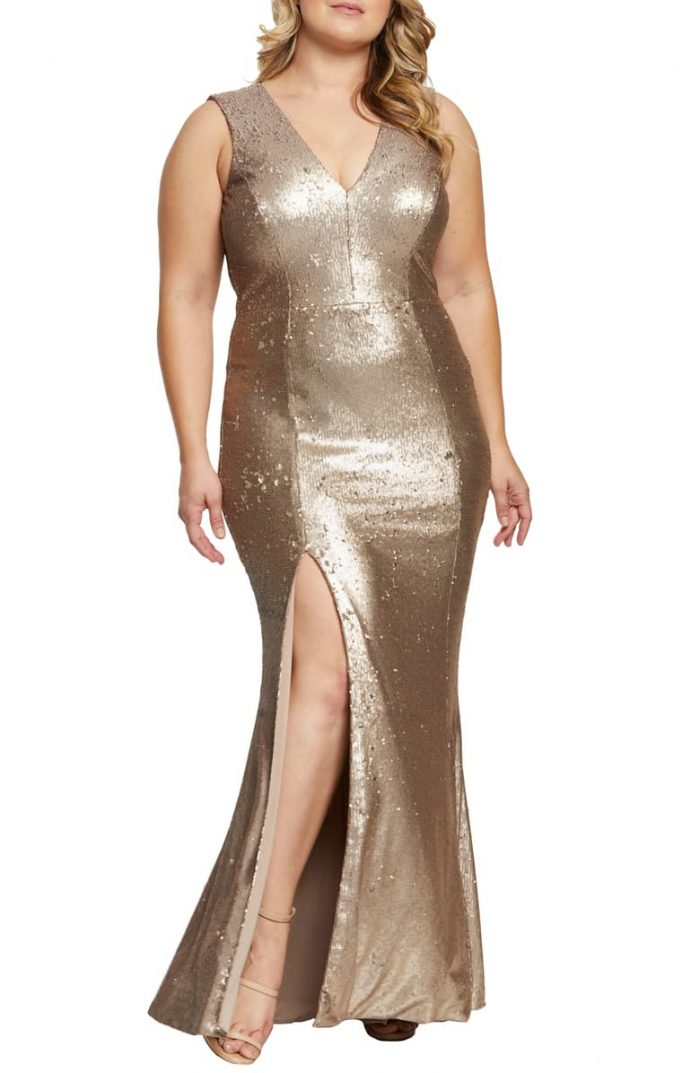 Morgan & Co. Lace Pleated Gown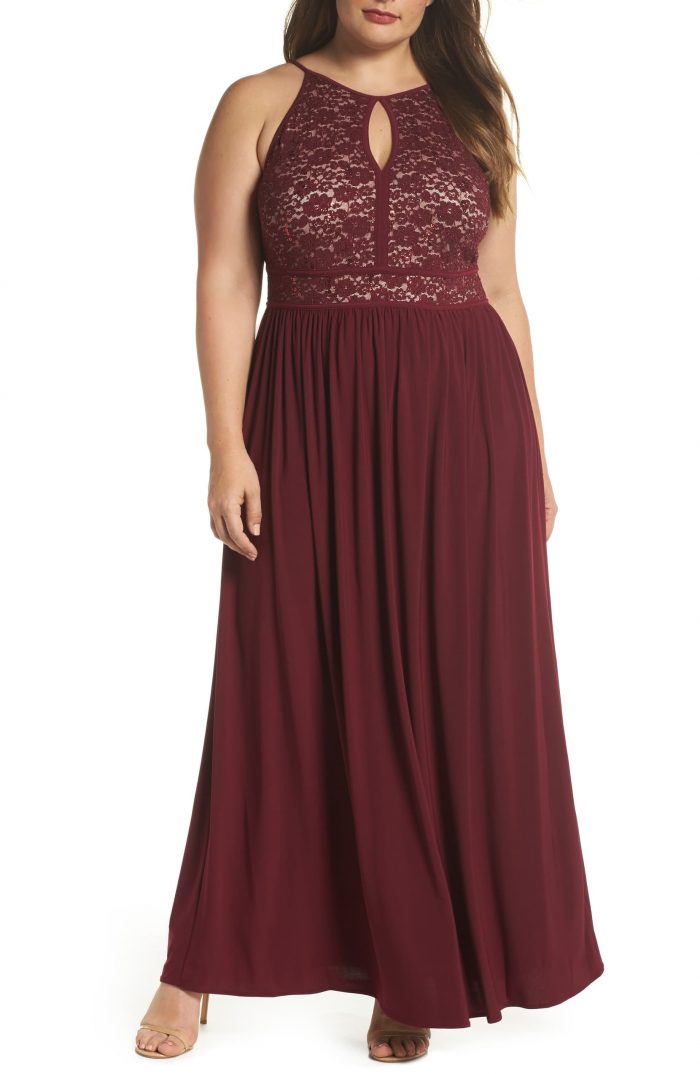 Chi Chi London Aubree Embroidered Mess Evening Dress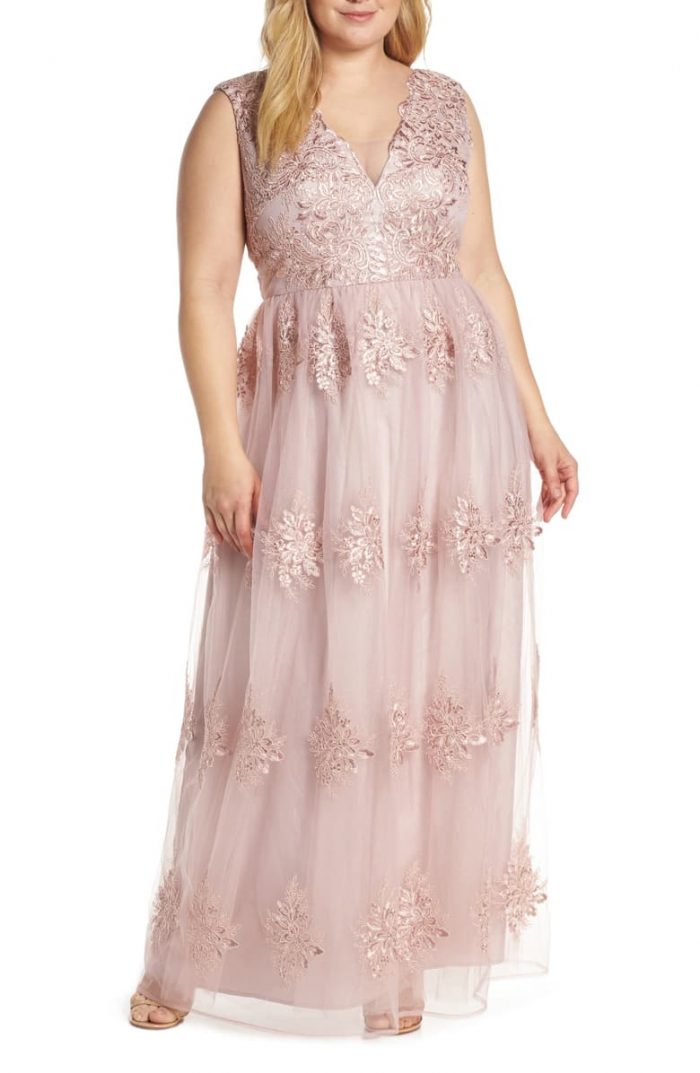 SHOW ME YOUR MUMU
Size Range: Up to 3X
Price Range: $144-$218
Why We Love Them: Show Me Your Mumu is known for their boho bridesmaids dresses in a large variety of colors and comfy, flattering silhouettes. The free-spirited brand offers your favorite styles in extended sizes, making them perfect for mixed or matching Mumu bride's babes.
Show Me Your Mumu Emily Empire Maxi Dress in Merlot Chiffon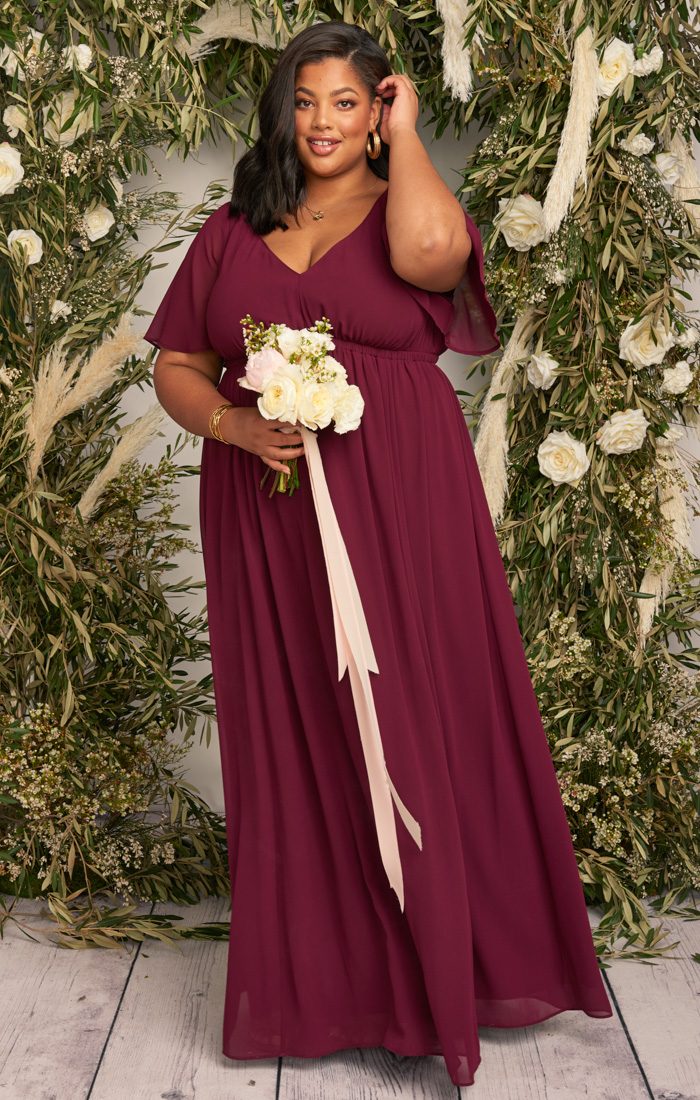 Show Me Your Mumu Noelle Flutter Sleeve Wrap Dress in Rustic Mauve Crisp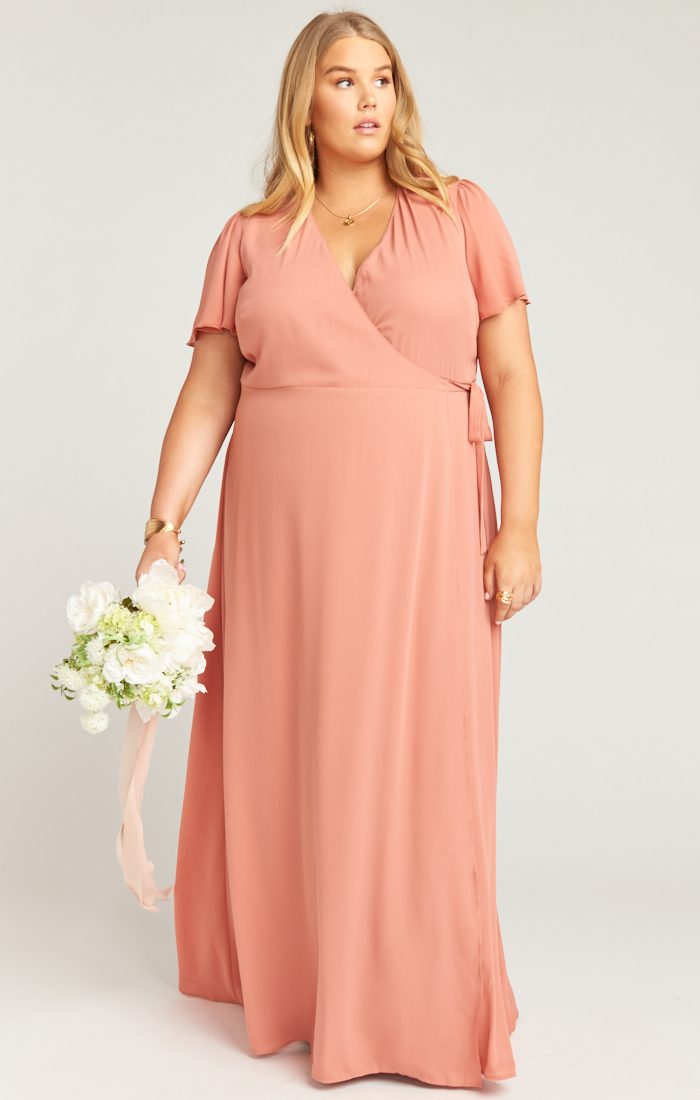 Show Me Your Mumu Caitlin Ruffle Maxi Dress in Violet Chiffon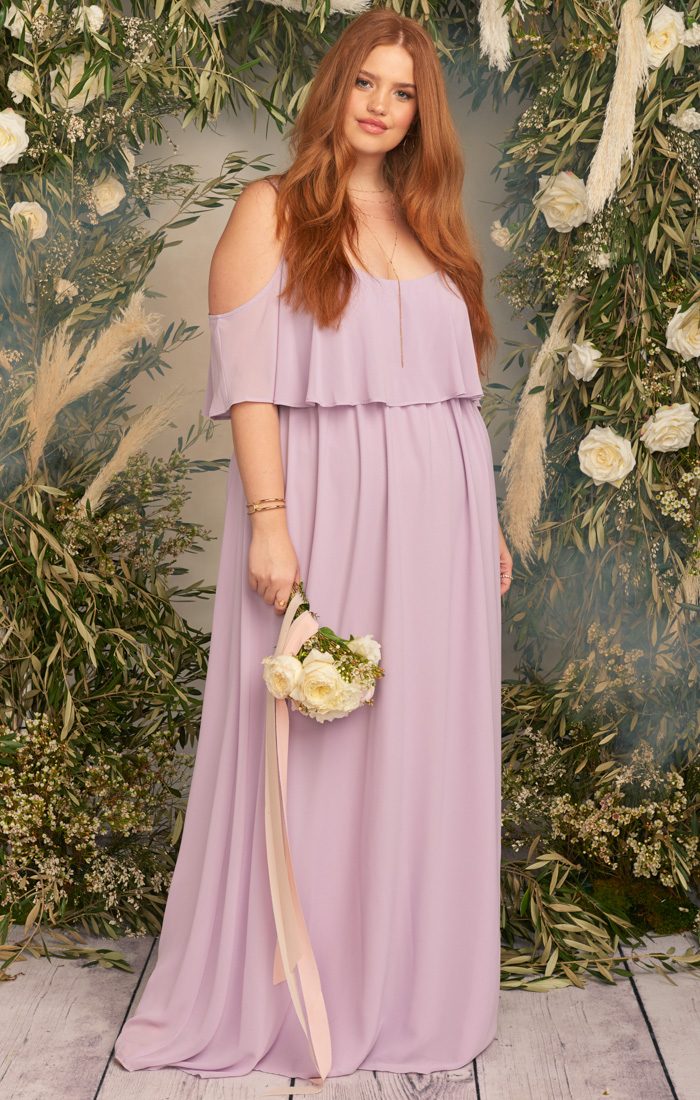 Show Me Your Mumu Hacienda Maxi Dress in Dune Chiffon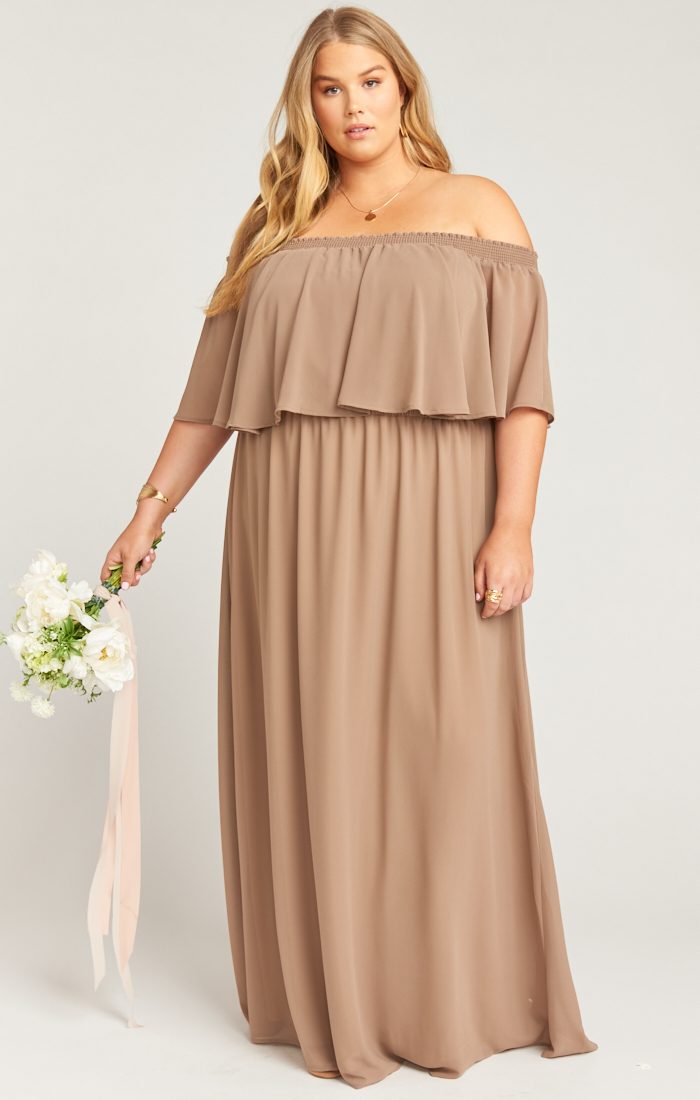 TORRID
Size Range: Up to 30/6X
Price Range: $89-$150
Why We Love Them: When Torrid launched their line of bridesmaids dresses, women everywhere rejoiced! These affordable plus size bridesmaids dresses are perfect for your next wedding and can definitely be worn again after your bridesmaids duties are done.
Torrid Special Occasion Burgundy Lace Off Shoulder Maxi Dress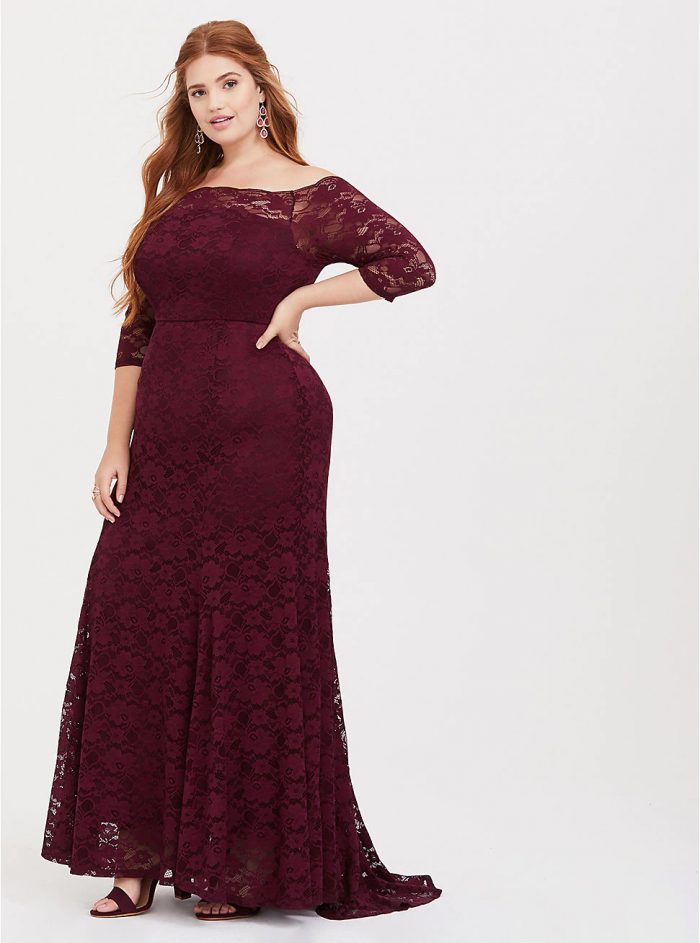 Torrid Special Occasion Light Grey & Dusty Purple Lace Gown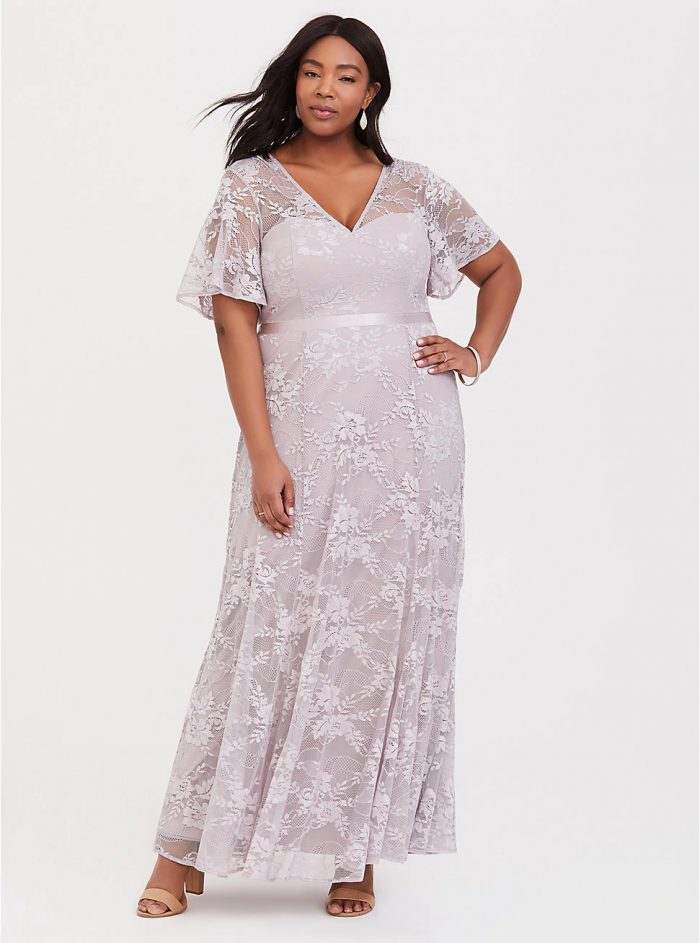 Torrid Special Occasion Mauve Pink Mesh Embroidered Gown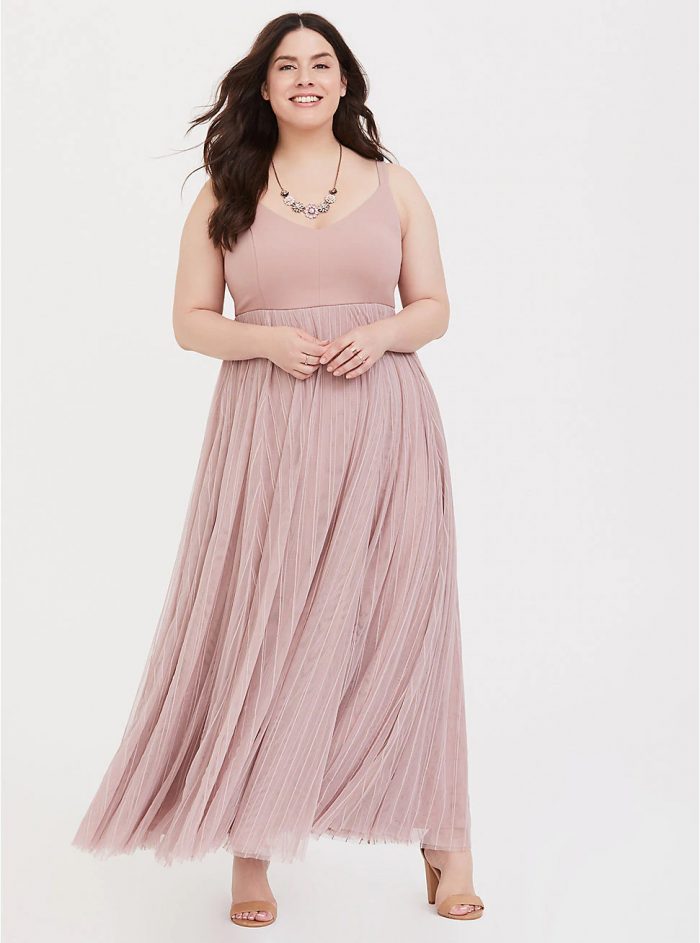 Torrid Special Occasion Mint Green Lace Skater Dress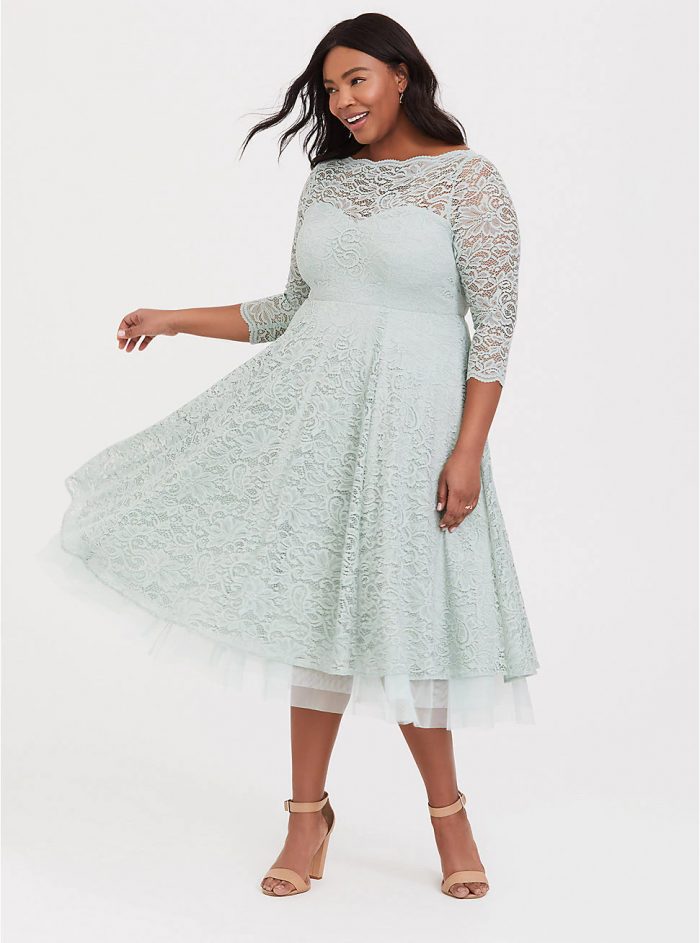 Looking for more bridesmaids dresses? Check out our round-up of the best places to buy bridesmaids dresses online!