When it comes to vintage charm, Brynn and Andrew's Mill at Yellow River wedding takes the cake! Blush & Bashful Events helped give the couple's love of vintage a modern twist that looked absolutely gorgeous inside the rustic-chic venue. JL Designs created floral arrangments in a mix of vibrant and warm oranges that added a touch of autumnal elegance to the entire look. We're whole-heartedly obsessed with every detail of this wedding, especially the bride's off-the-shoulder Theia Couture gown and handmade veil! From first look to the sparkler exit, photographer Katelyn Ortego truly captured the magic of this Georgia wedding!
The Couple:
Brynn and Andrew
The Wedding:
Mill at Yellow River, Porterdale, Georgia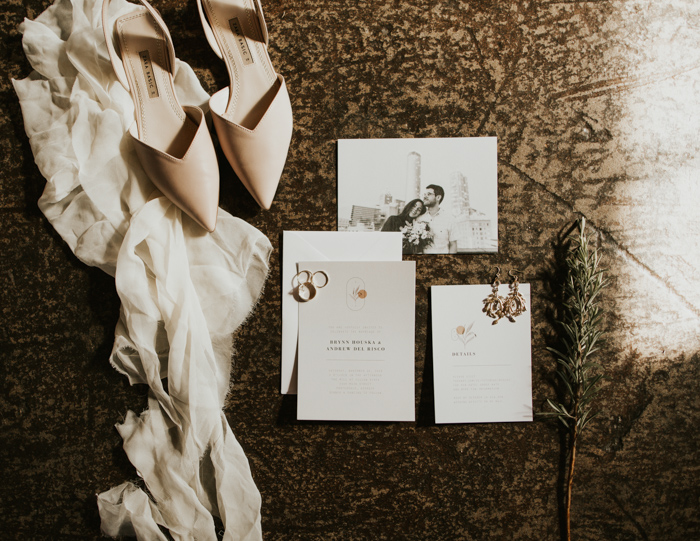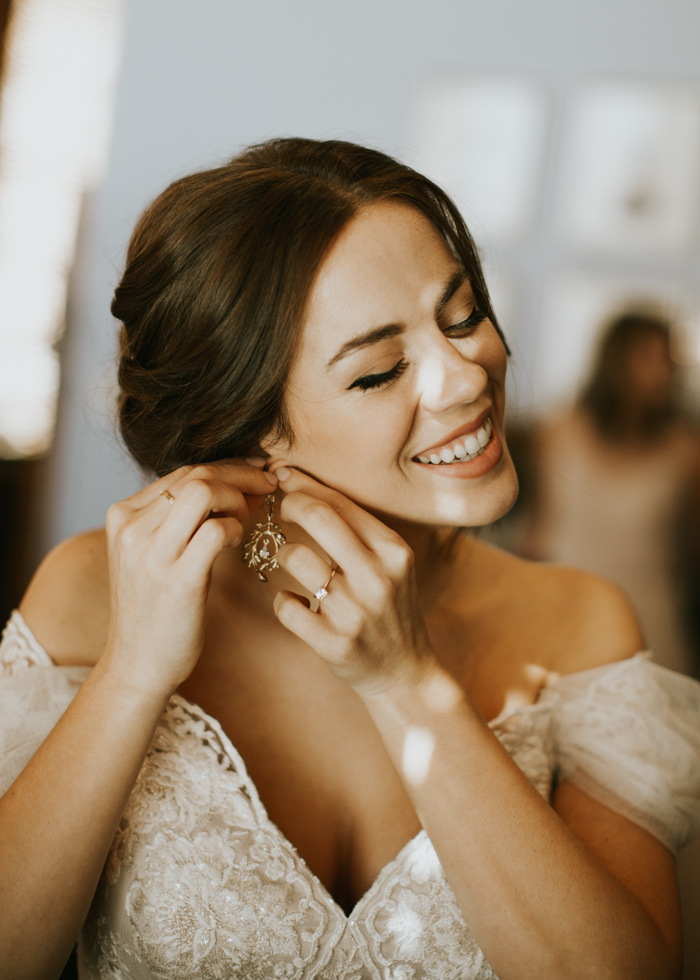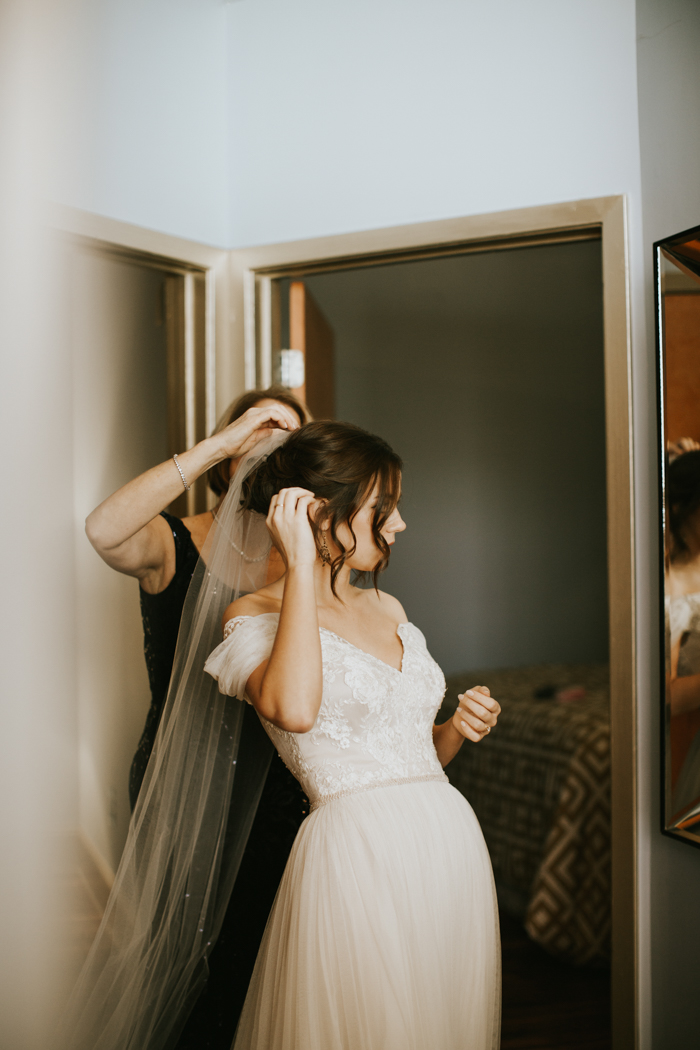 Staying true to ourselves was the most important during planning! We didn't want to do something just because it's a thing people do! we wanted everything to be authentic, meaningful, and a celebration.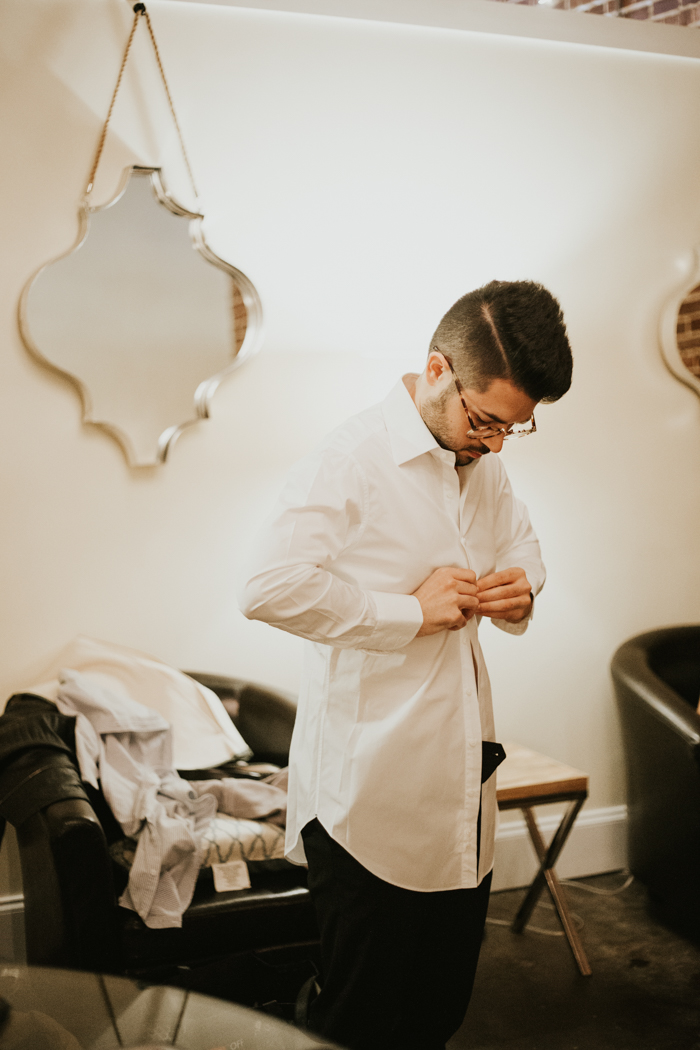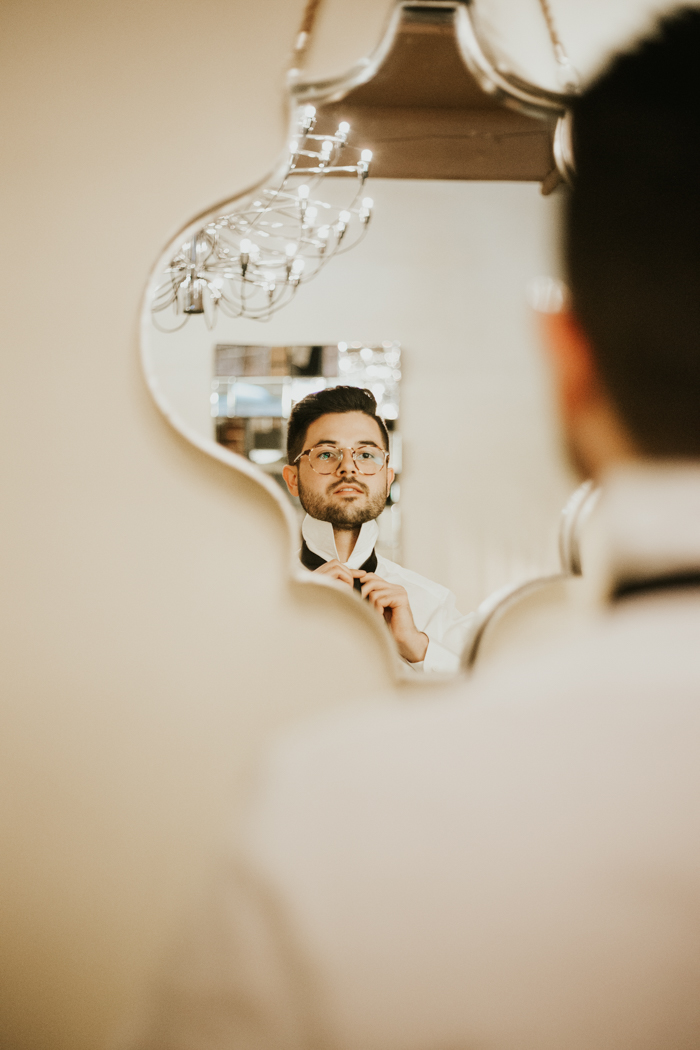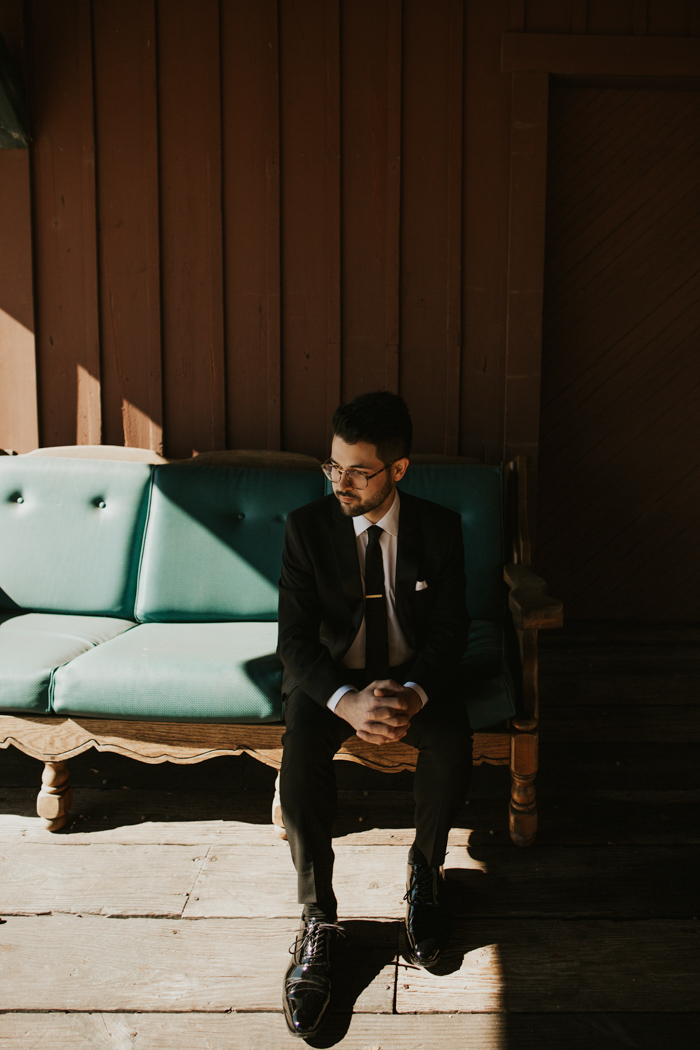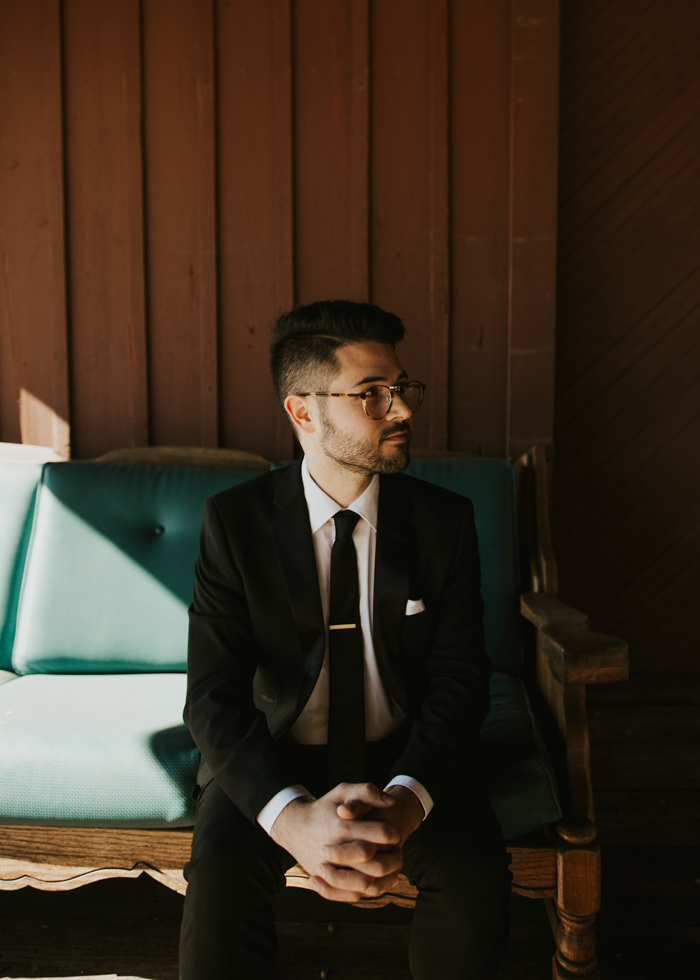 The most memorable part of our day was our first look before the ceremony! Spending time together alone was so special and magical we can't imagine it any other way.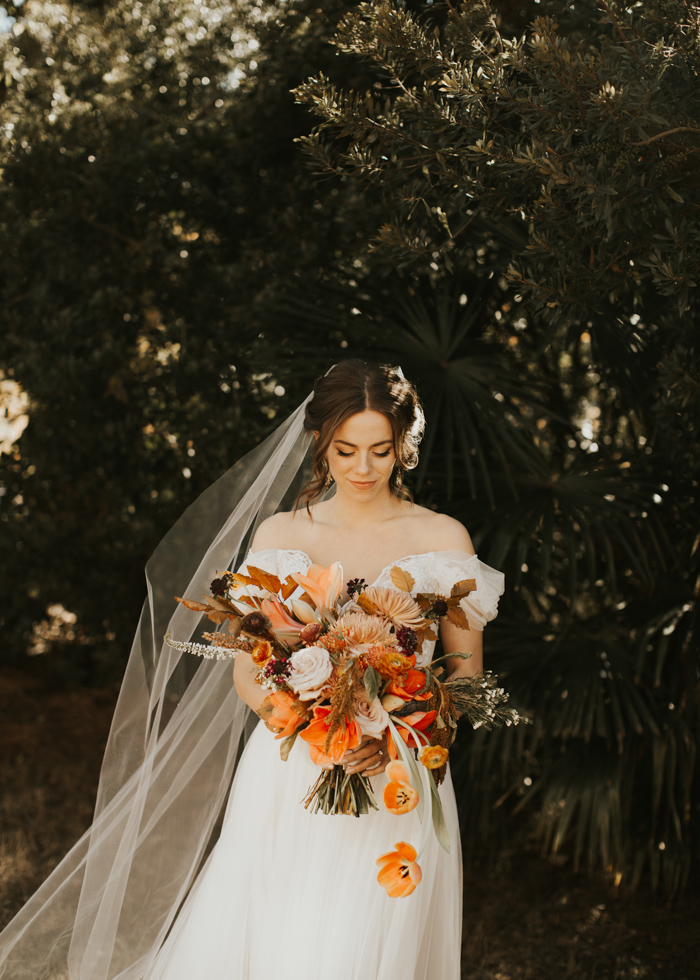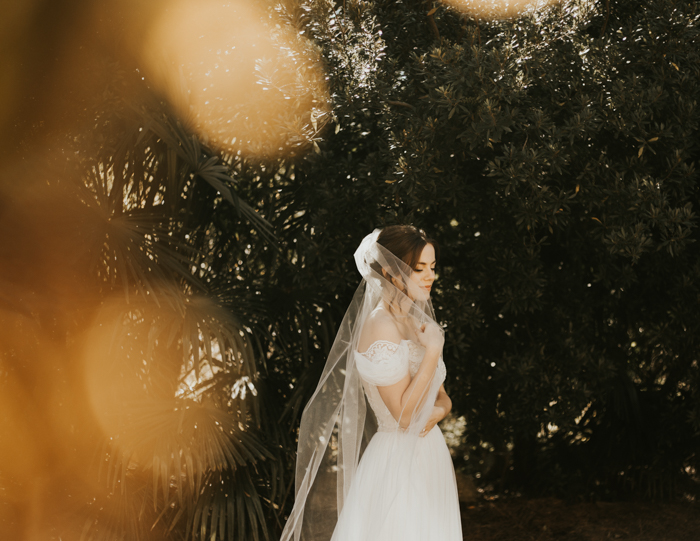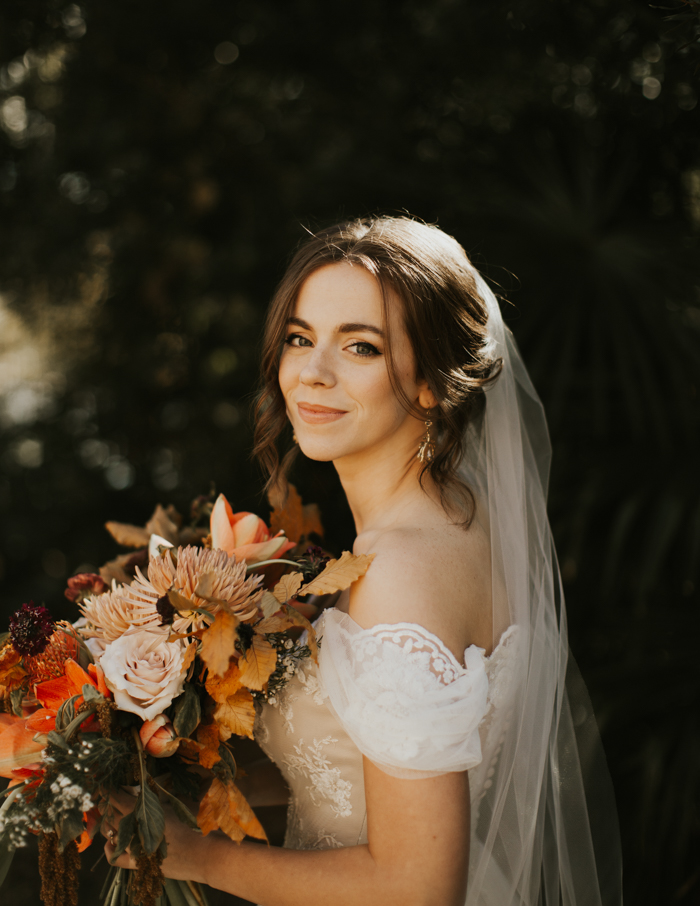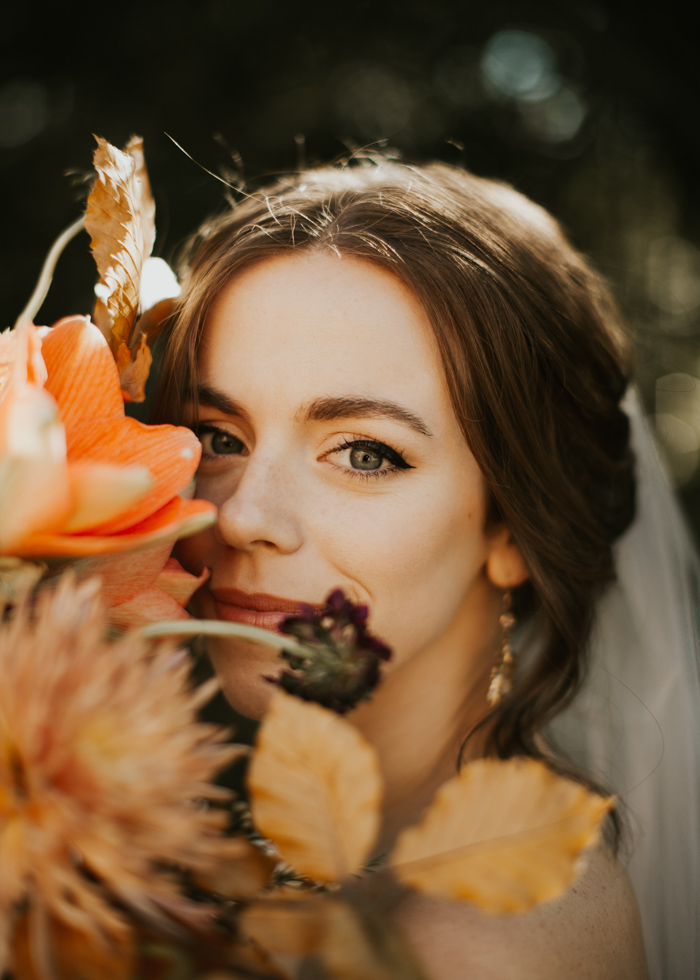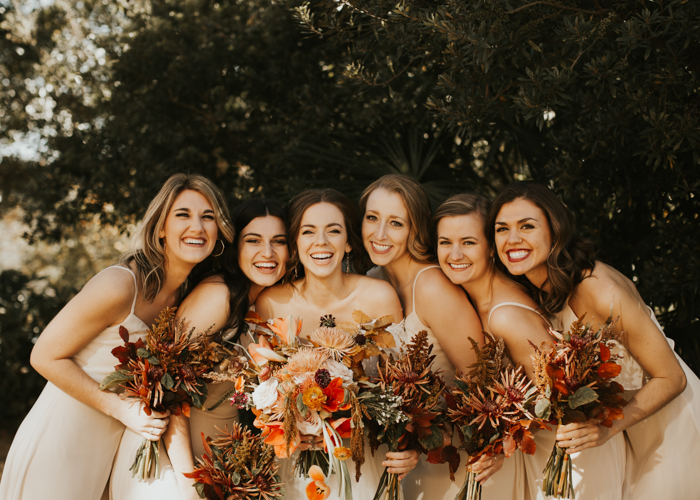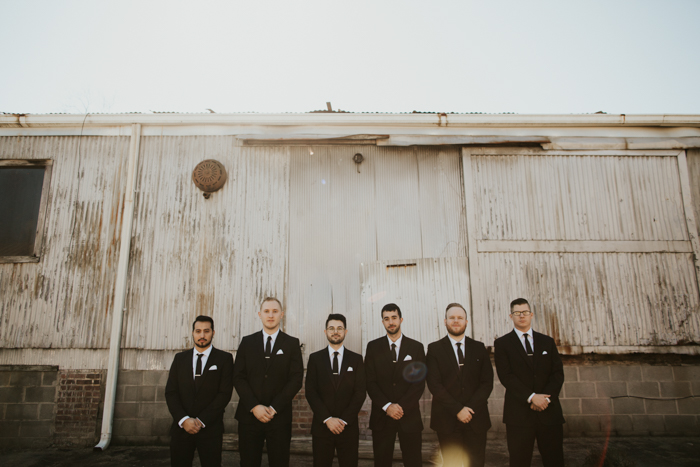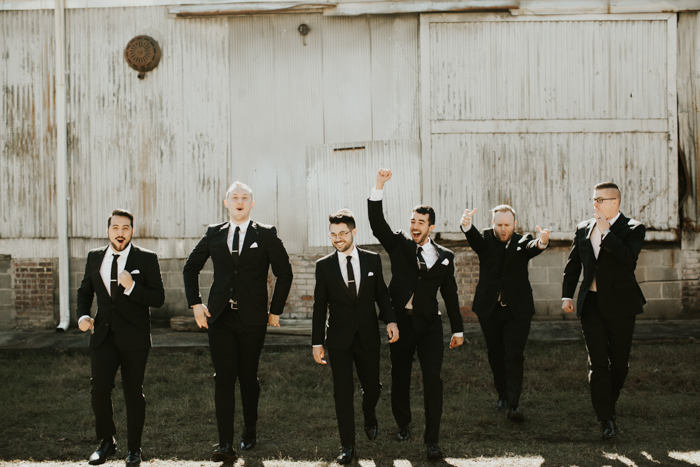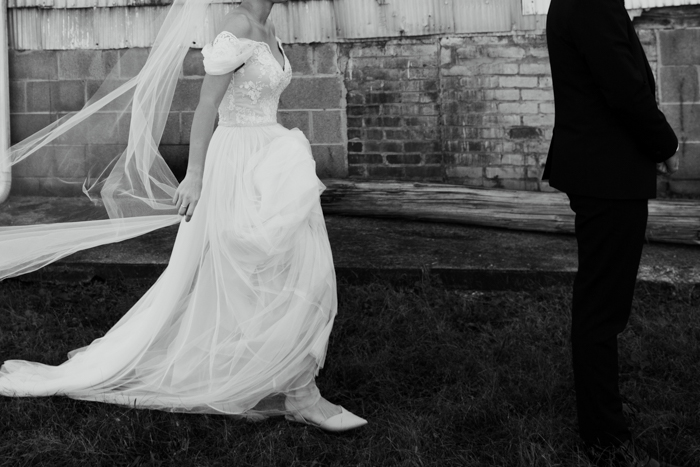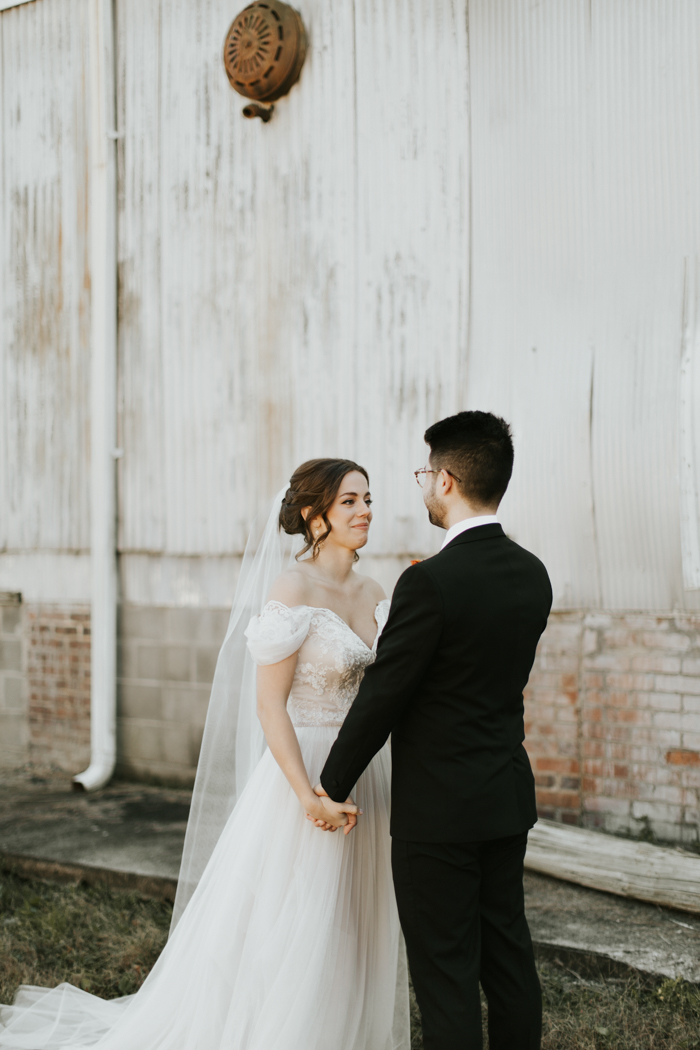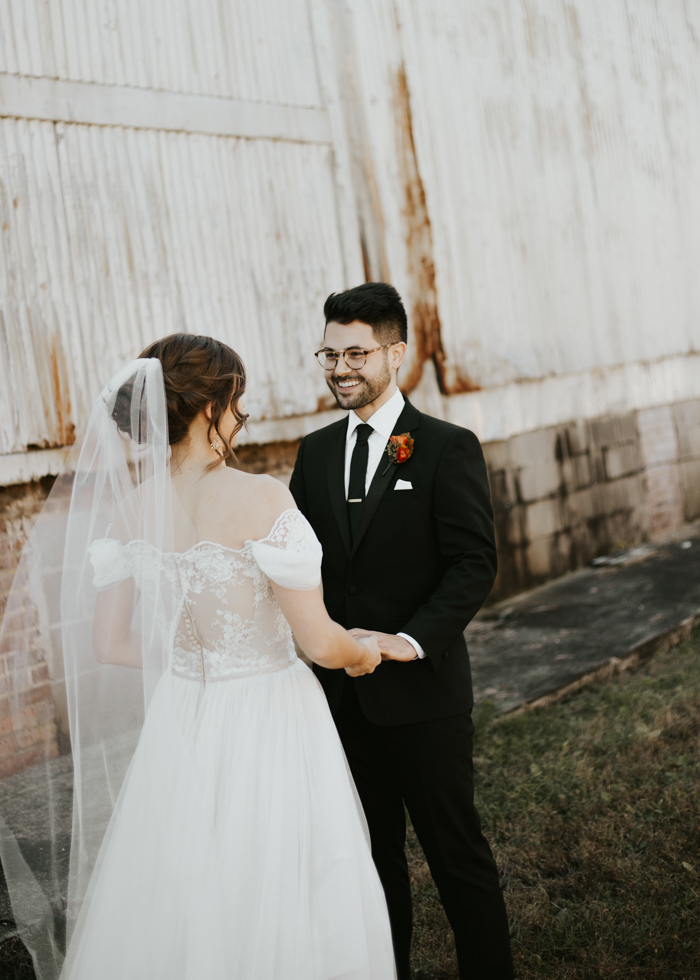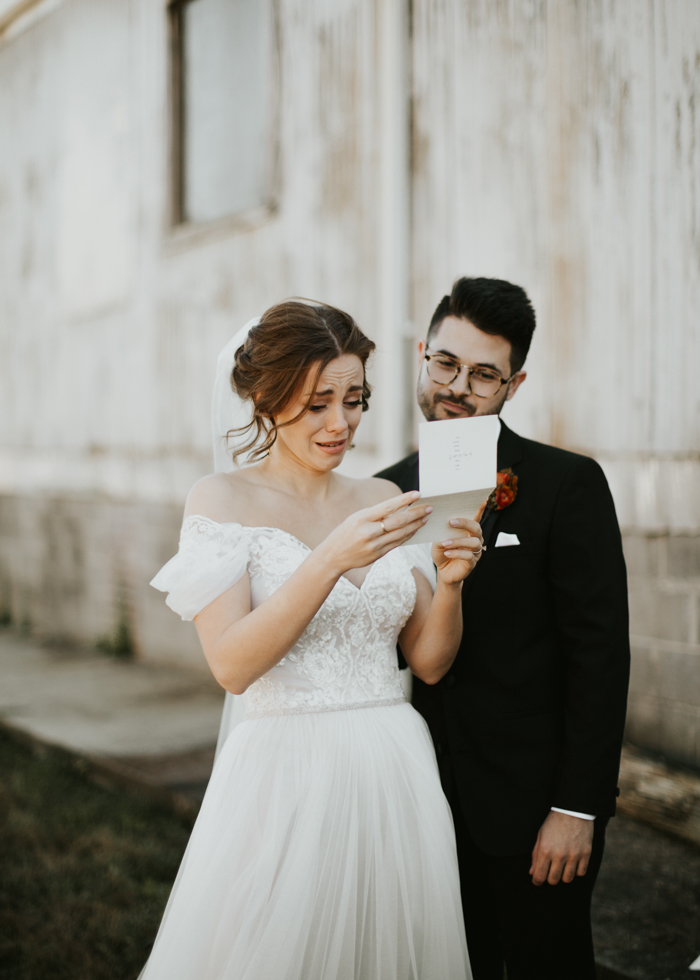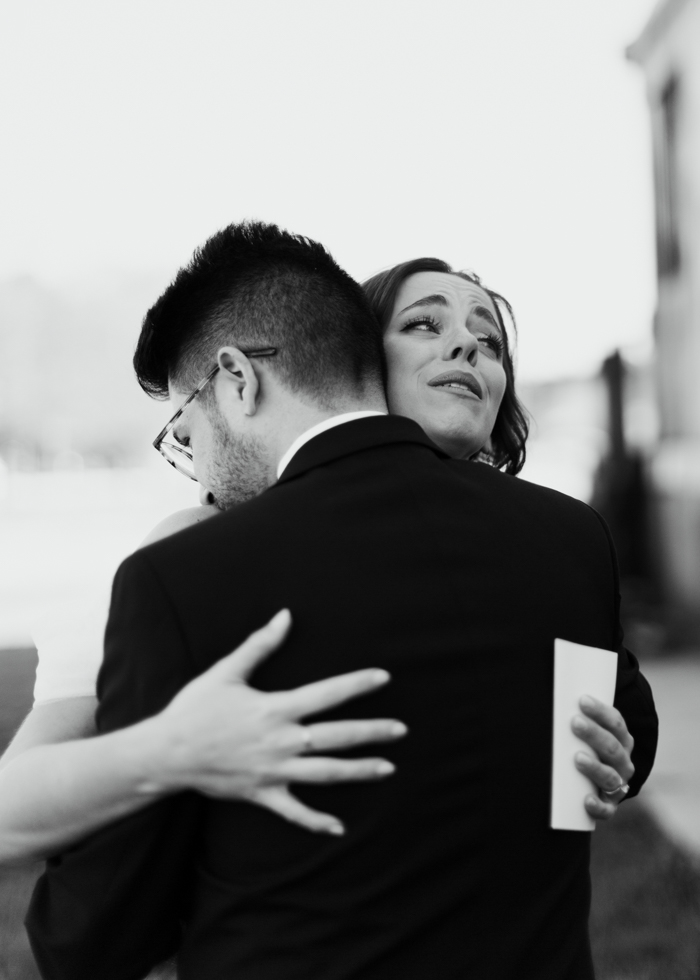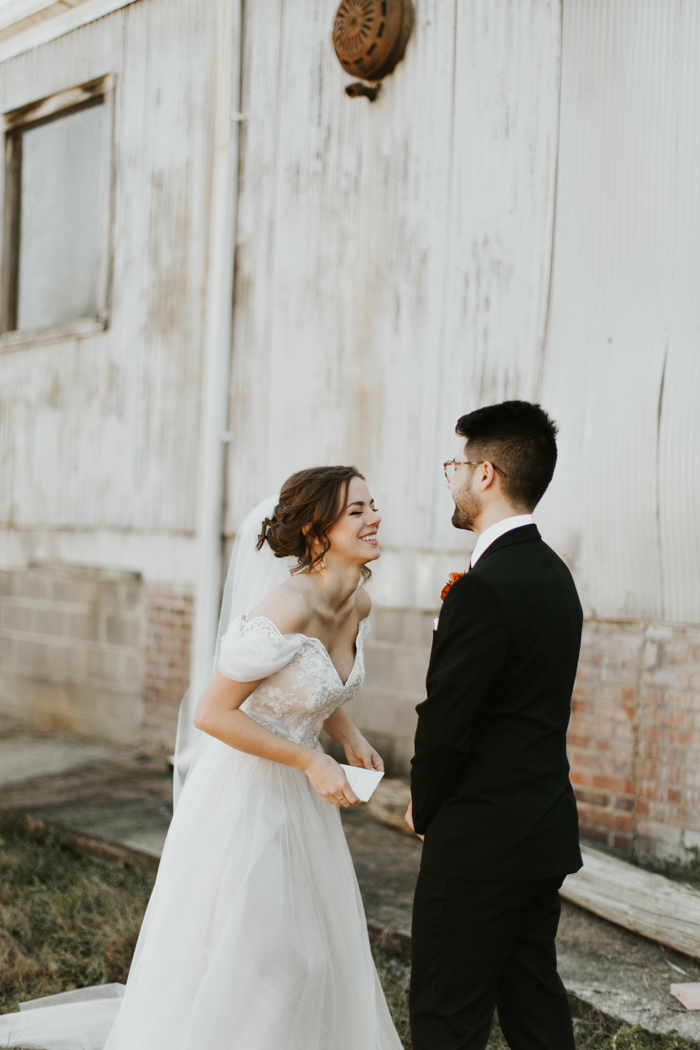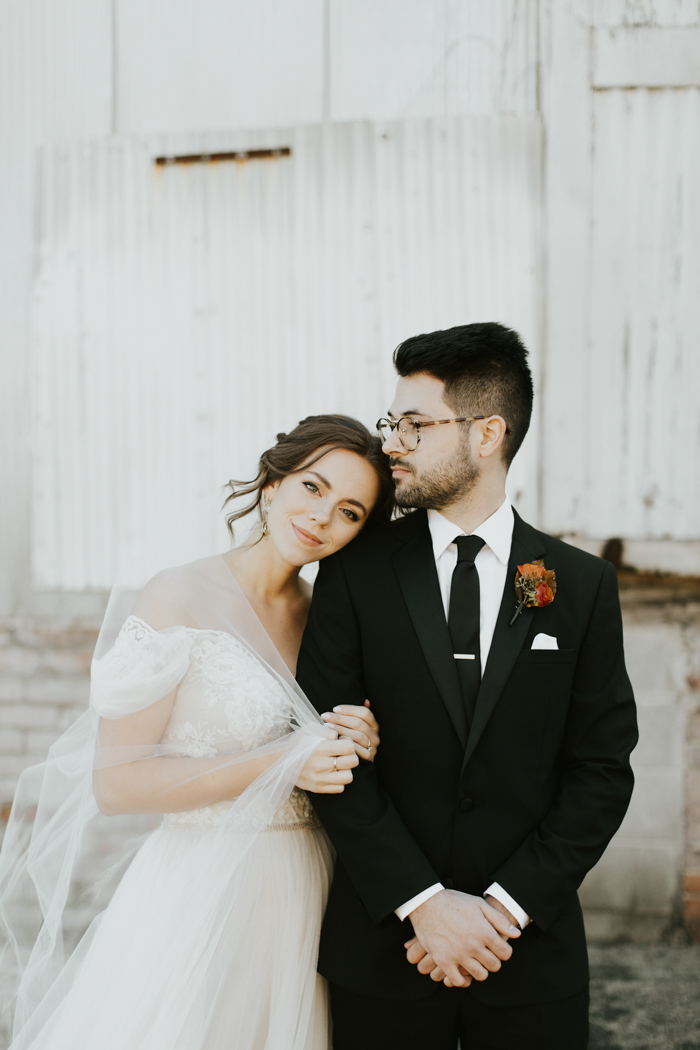 Our advice is to start planning early because the details can really start to pile up quickly. We only had 6 months to plan our wedding, and we really didn't start until 2 months in…oops! Also, remind yourself that the little things like silverware don't really matter. You will forget about it the next day when you're on your honeymoon!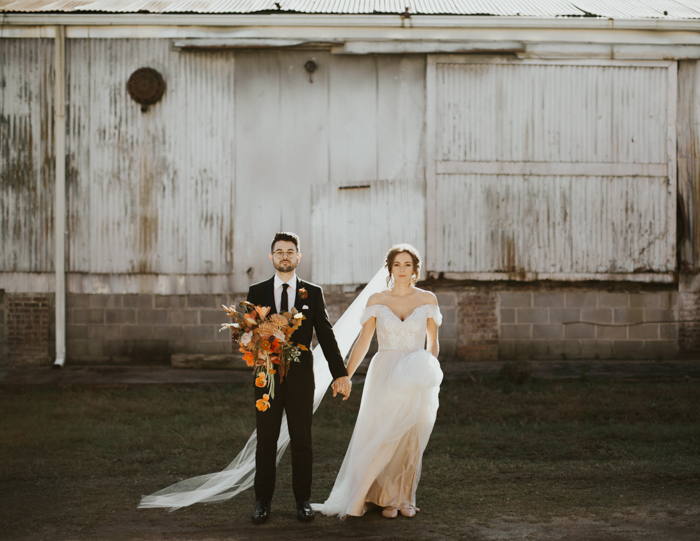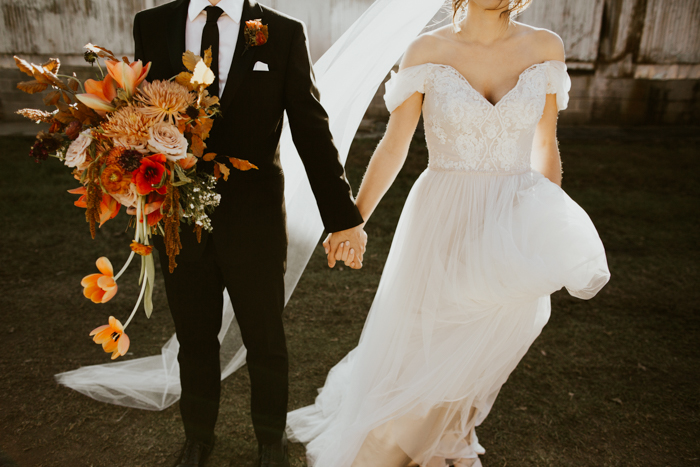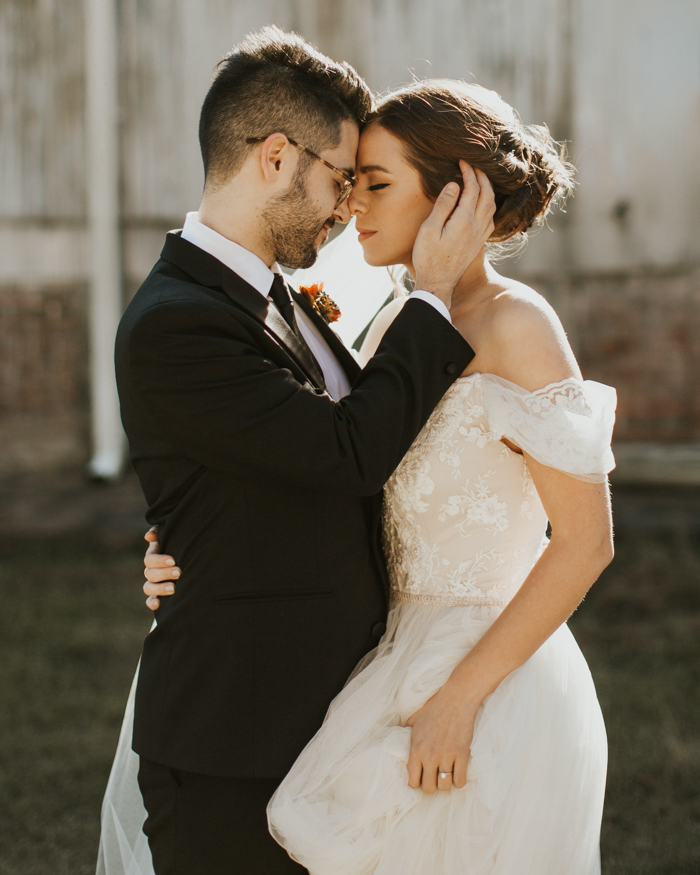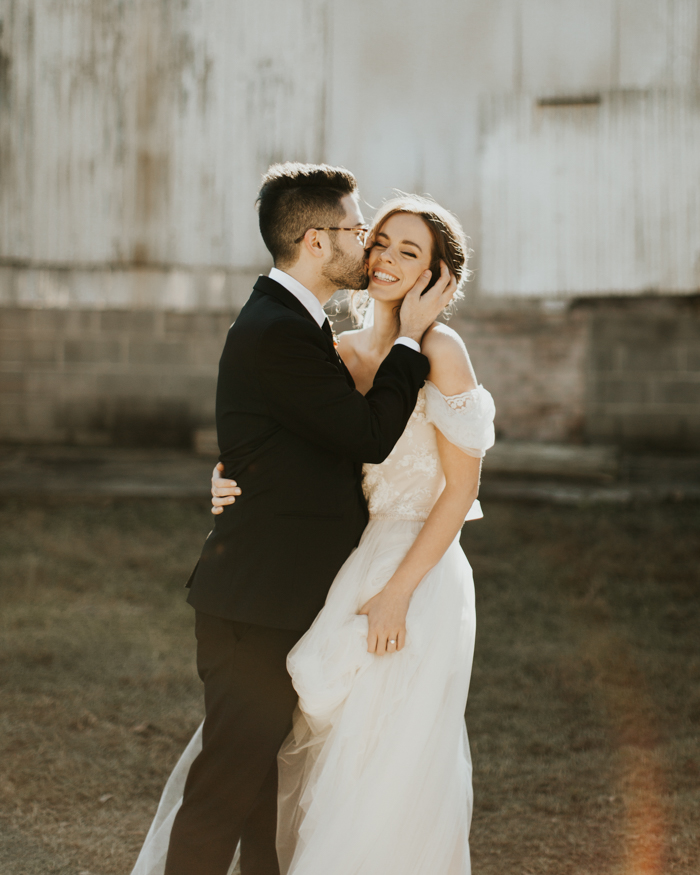 On the big day, let go of all planning stress, go with the natural flow, and enjoy every moment! (By that point, it's out of your control anyway.) I dreamed of an outside ceremony and on the morning of I found out we had to have the ceremony inside because of the mud. I just went with it and it was still the most special day of our lives!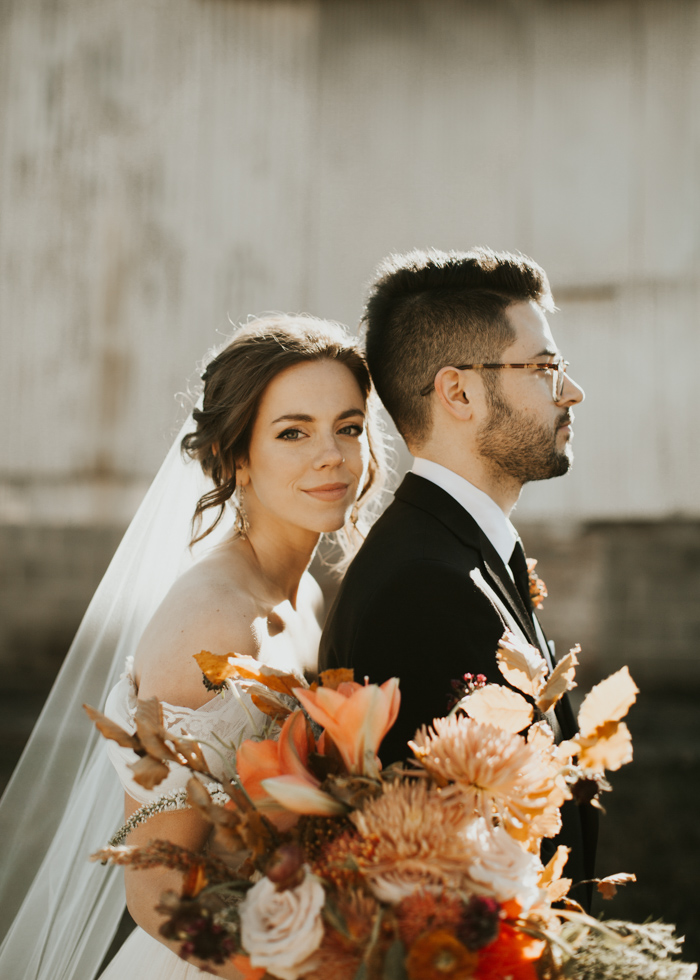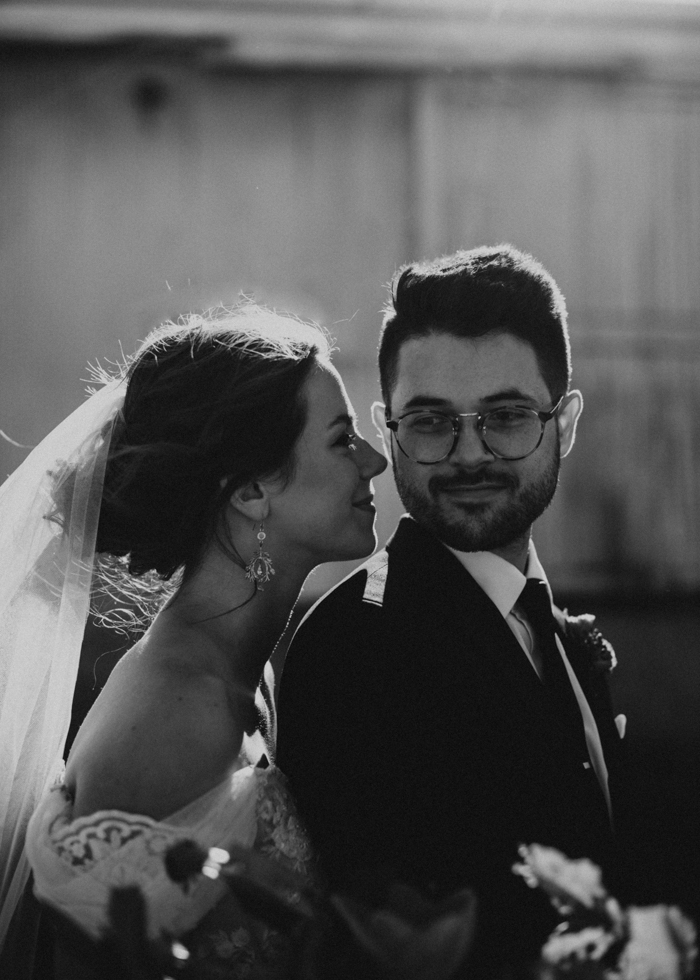 Lastly, do not be afraid to cut your guest list if you're thinking about it. Small weddings are intimate and fun! We only had 115 guests and there were still a lot of people we didn't get to say hi to.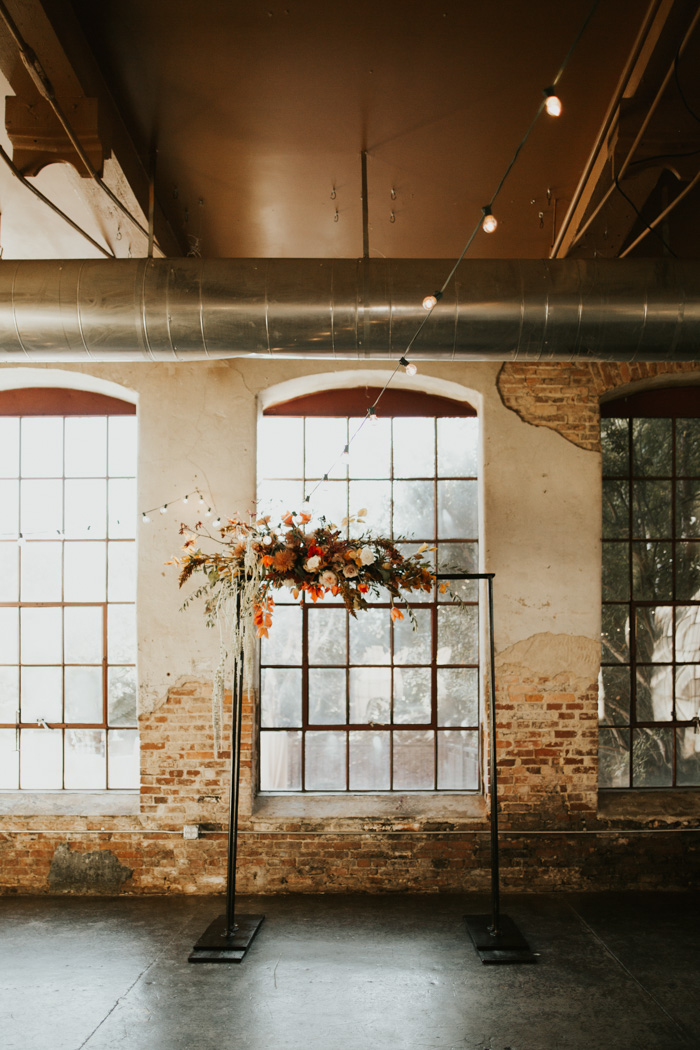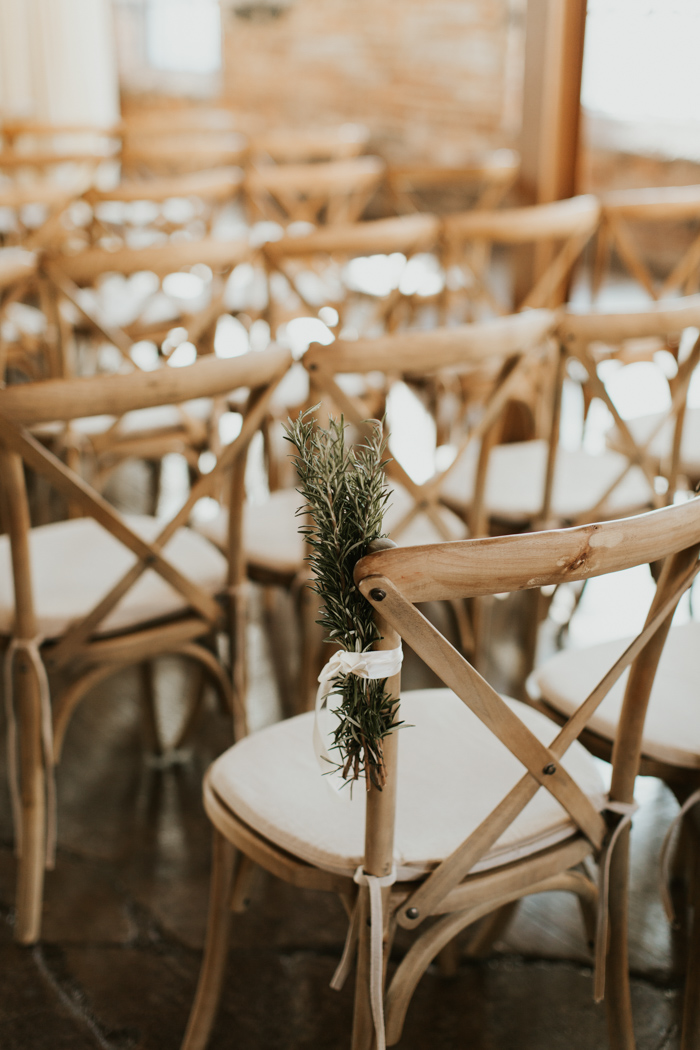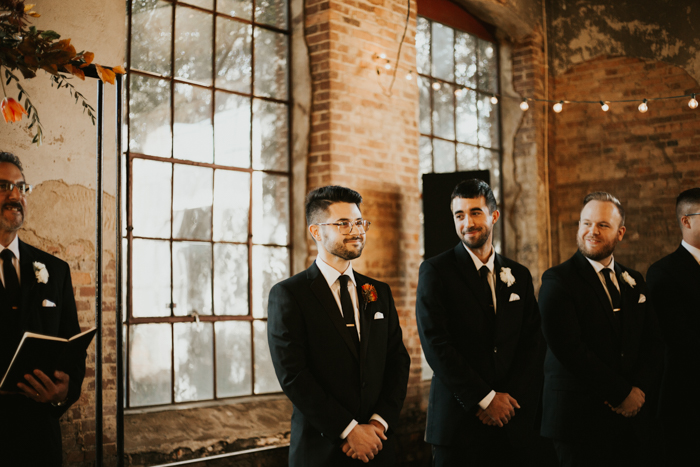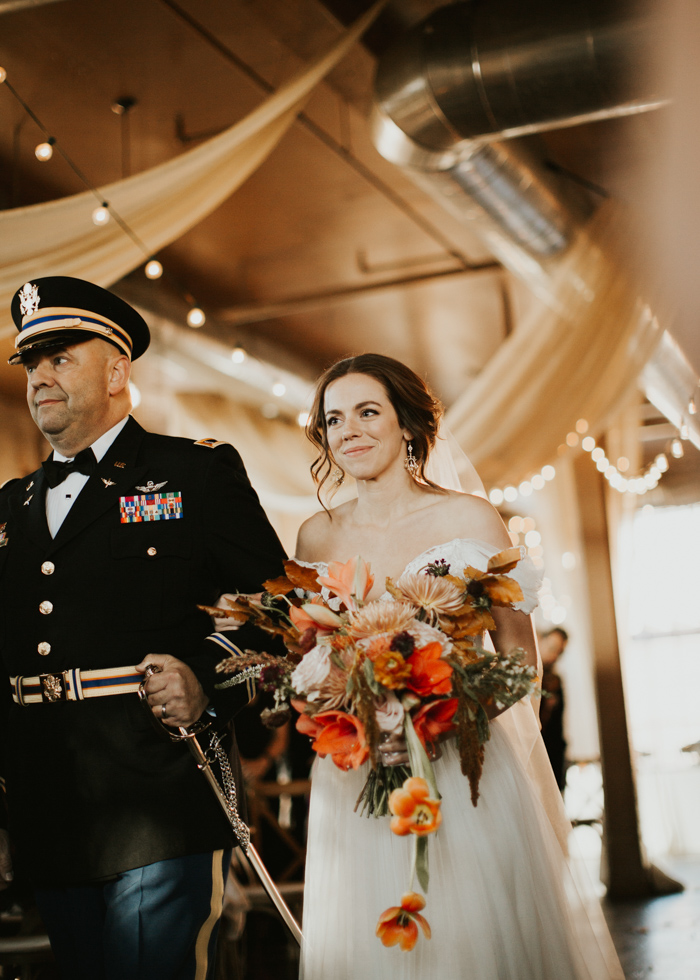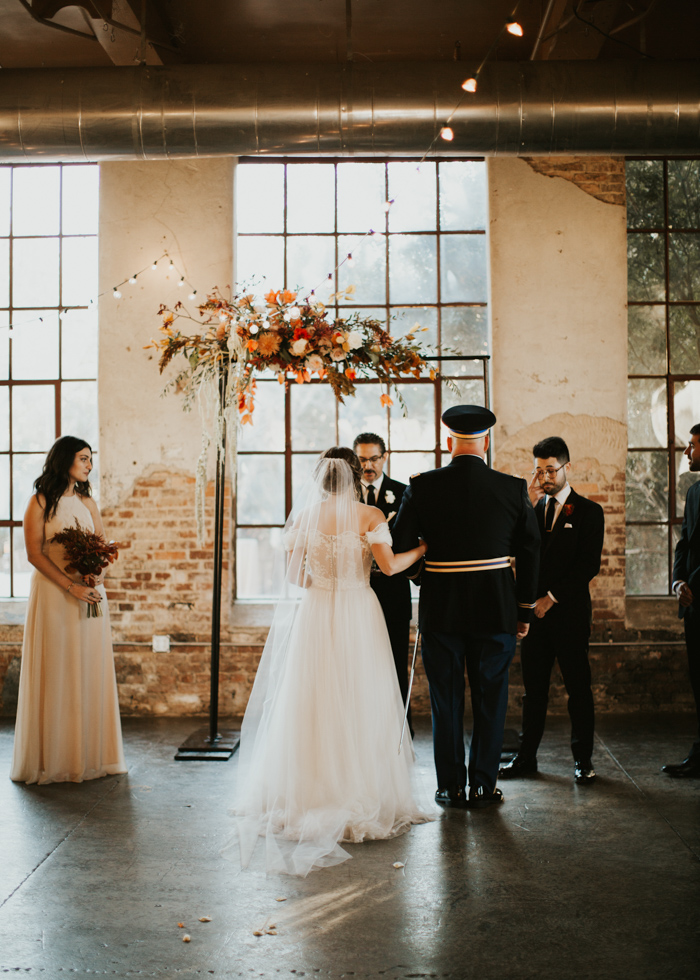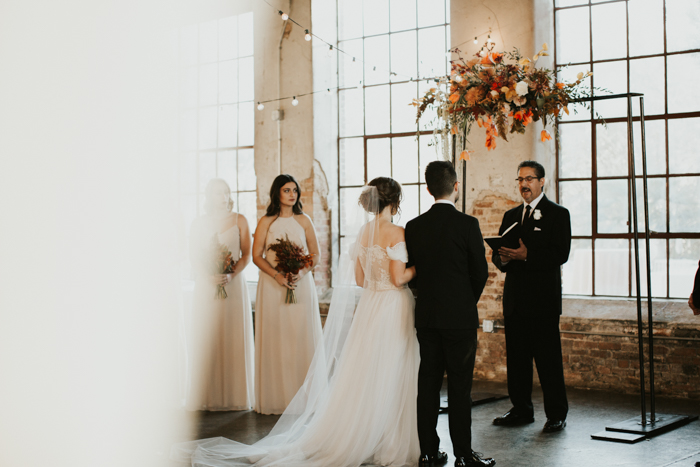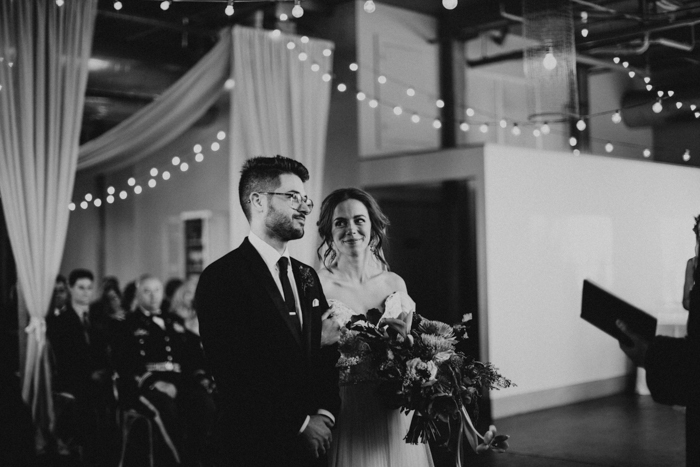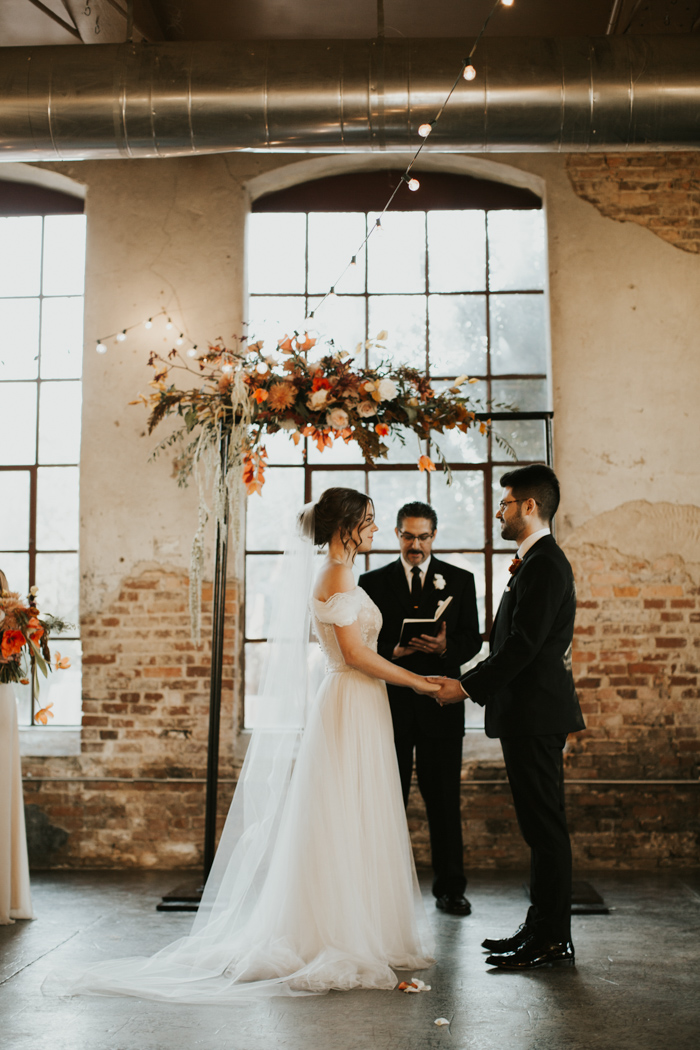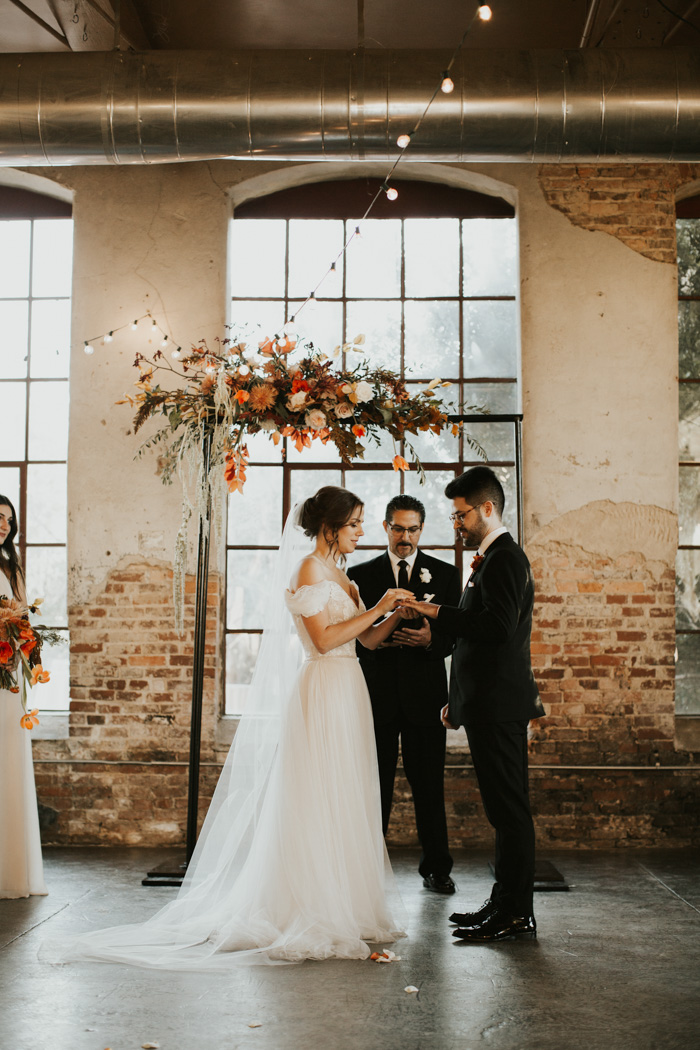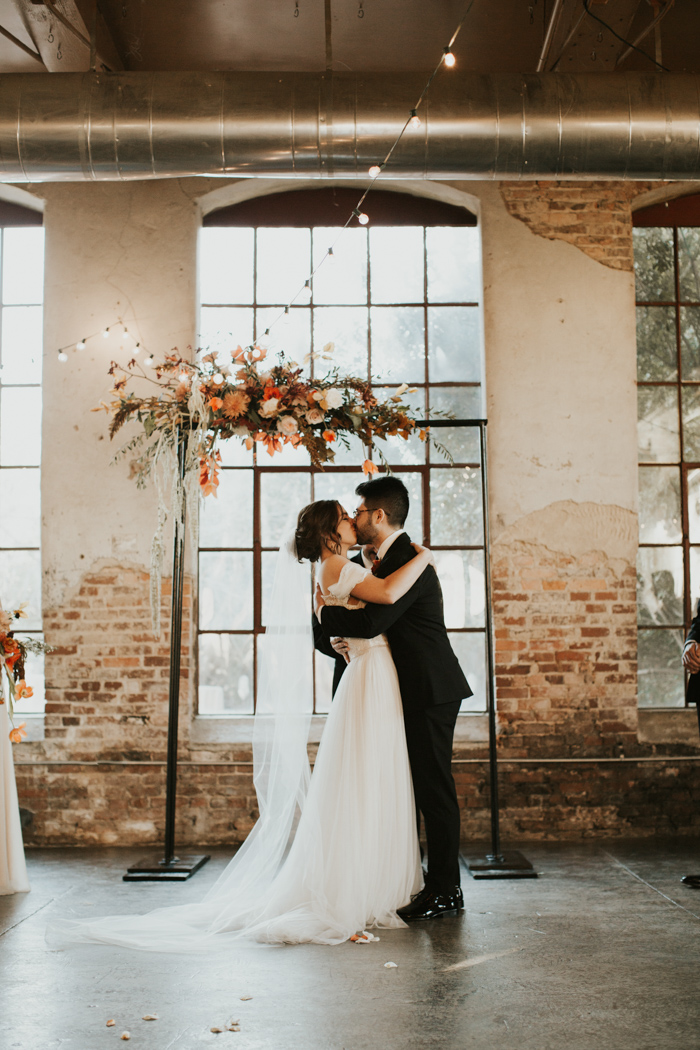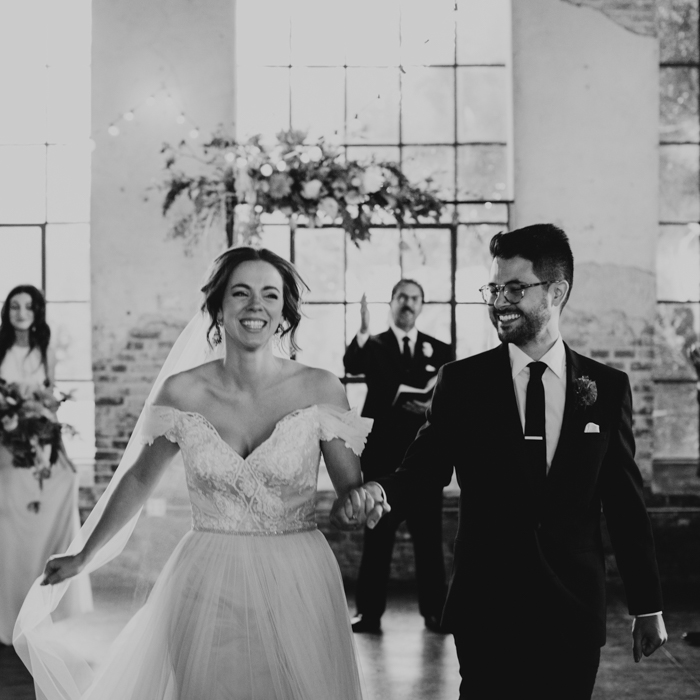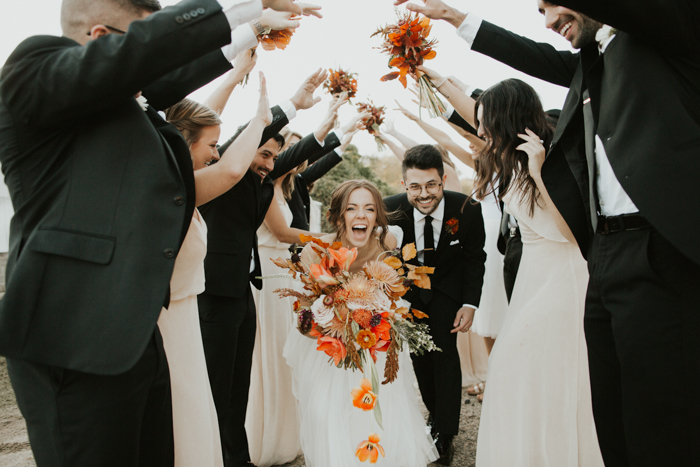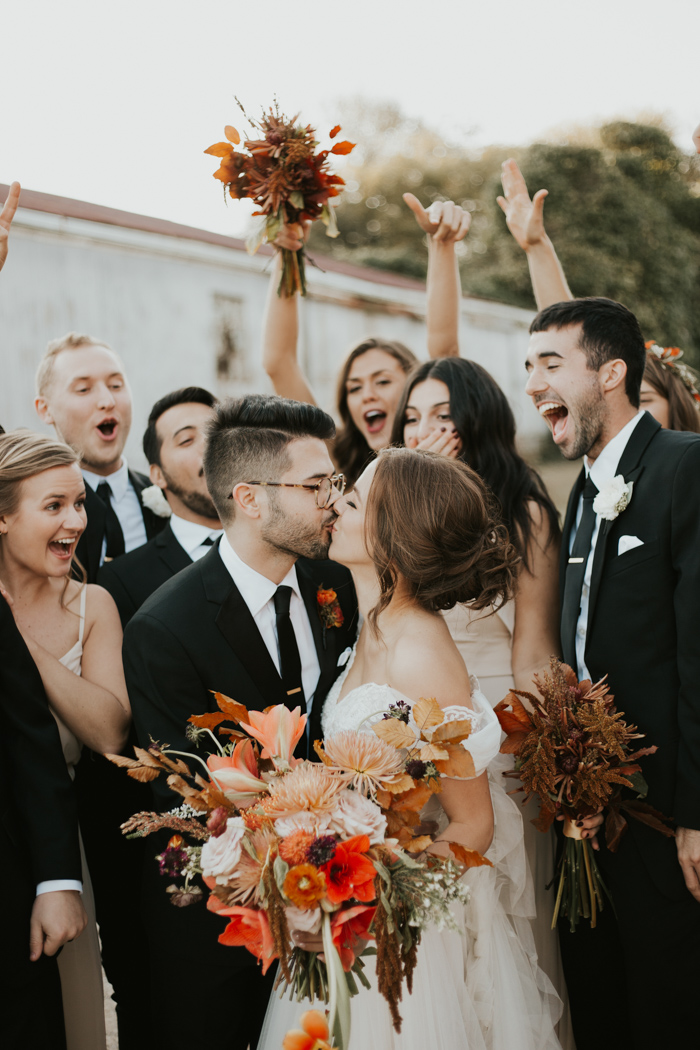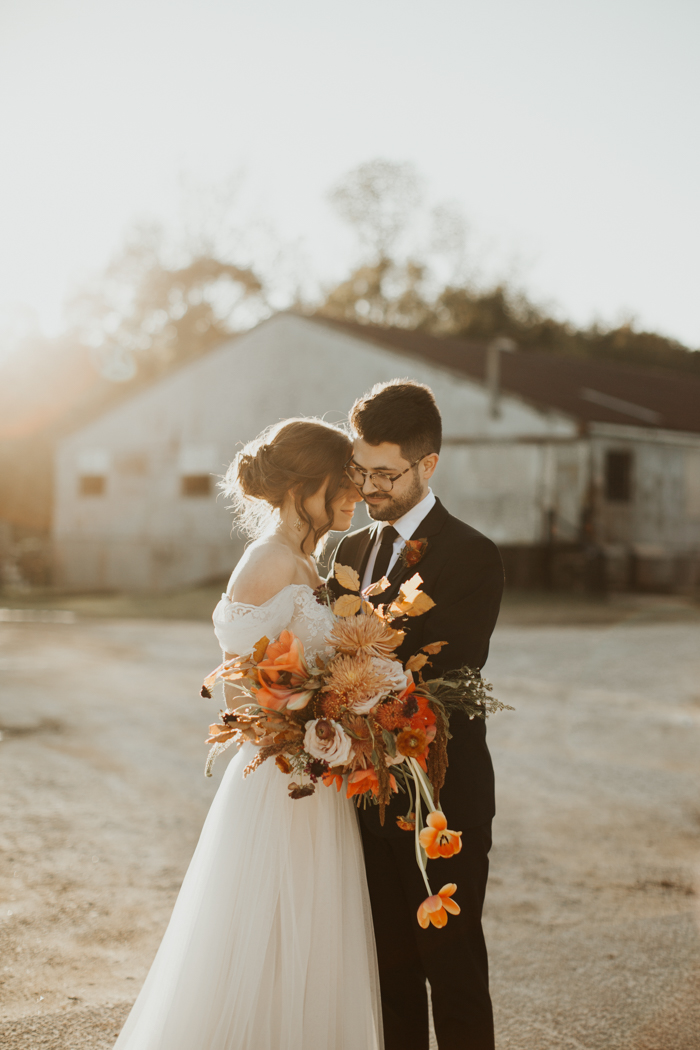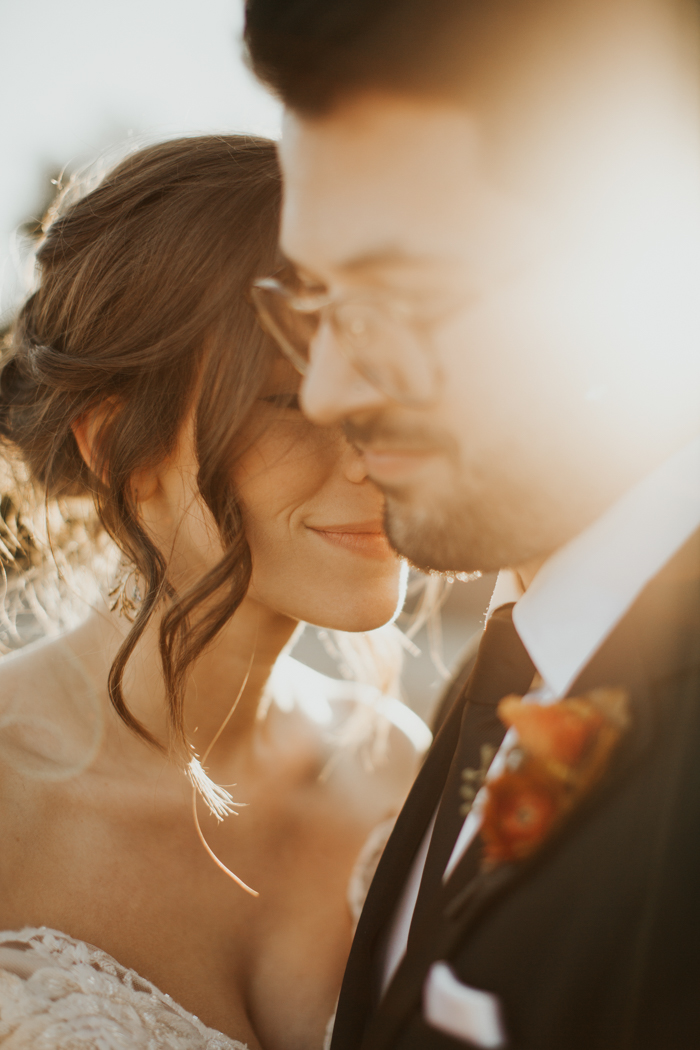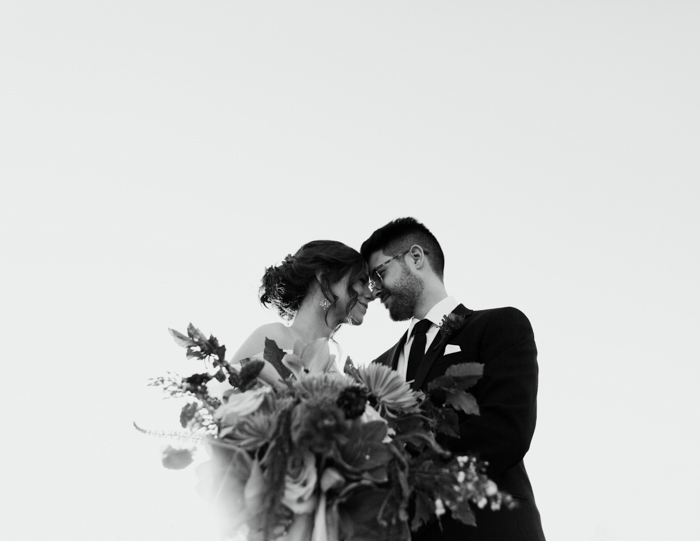 I DIY-ed my veil! It was so much fun and it cost me $2 at JOANN! With Wendy has a great veil tutorial on youtube. I sewed it to a hair comb with tiny pleats and rounded the bottom half of the veil so that it was flowy when I walked and didn't bunch together. I also DIY-ed a huge menu sign and welcome sign with wood from Home Depot. It was an easy way to make big statements!